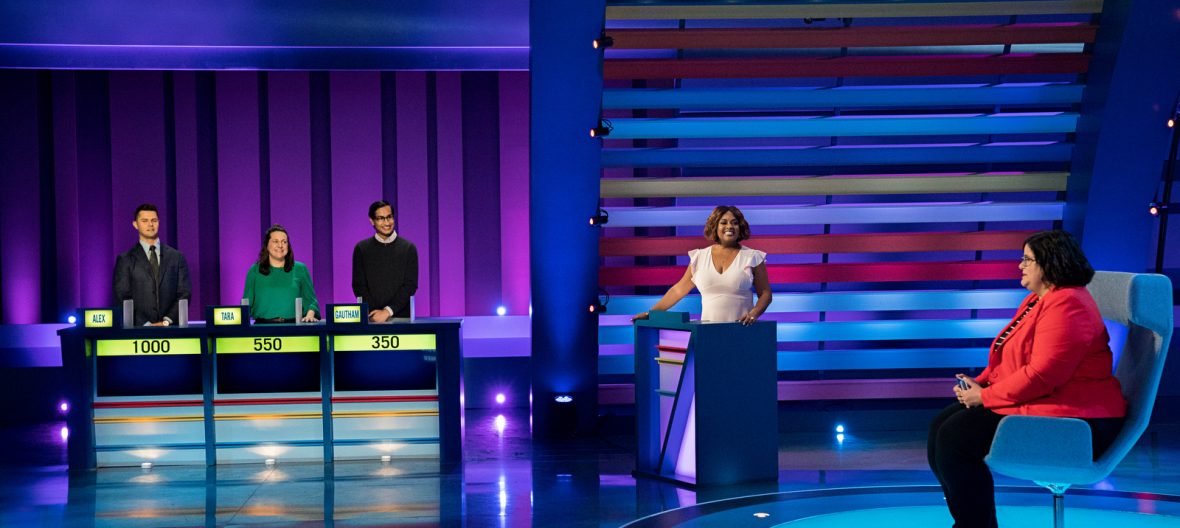 November 14, 2019
Game Show Network Renews and Begins Casting for "Best Ever Trivia Show"; Retitles to "Master Minds"
Admittedly Best Ever Trivia Show was an absolutely awful name so already a step in the right direction. Apply to be a contestant!
Game Show Network's popular daytime quiz show Best Ever Trivia Show is returning next year. The Sherri Shepherd-hosted game is being renamed to Master Minds for its upcoming second season. Each episode sees three contestants face off against trivia experts through three rounds of game play. The day's champion goes head-to-head with one expert in a best-of-five showdown for $10,000. A contestant who wins the bonus round gets to come back the next show for another chance, and a champion who wins the full $30,000 over three days is invited back to play as an expert in the future.
The show is now casting for its second season. To apply you just need to be over 18, able to film in Los Angeles in February 2020, and if you're not a Los Angeles native you must be able to make it to LA at your own expense for taping. Check out the flyer below or click here to visit the casting website. Tell the BuzzerBlog sent you!