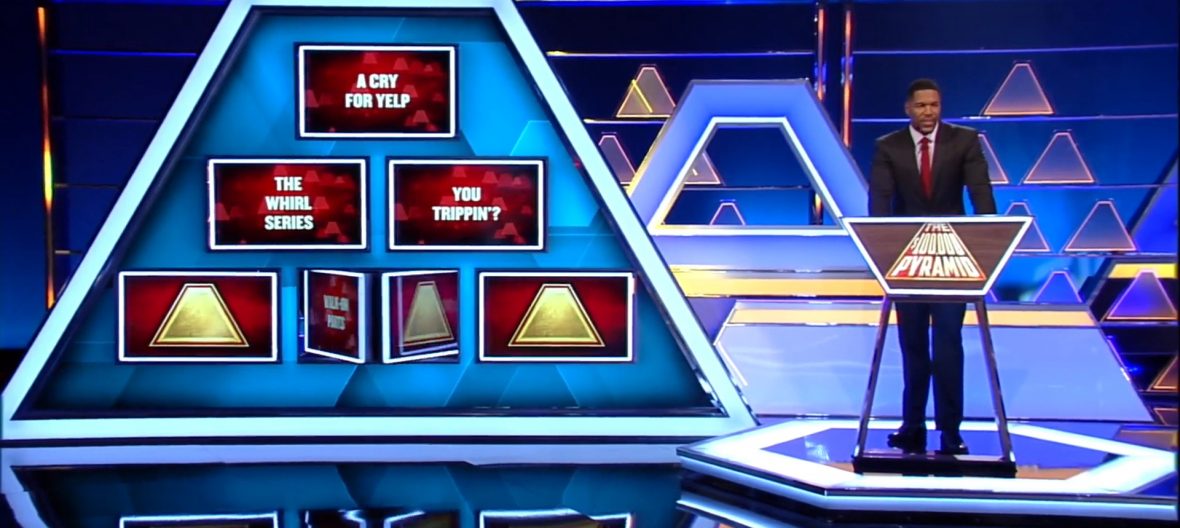 February 27, 2019
Pyramid, Family Feud, and More are Recording and Looking for Audience
Want to see someone win big money, or robots tear each other to shreds? You're in luck.
For the past few years, summer has been full of game shows for any time of fan. Whether you like quiz shows, word games, or competition shows, there's something for everyone. With summer rapidly approaching, shows are gearing up for production. Interested in taking part in the fun and seeing these shows record live? From New York to Los Angeles, there's various options for you. Here's some of what you can expect, with more to come.
For game show fans living on the east coast, you have the chance to see The $100,000 Pyramid soon. The fourth season of the Michael Strahan hosted word game starts production on April 4th and ends on April 16th. 17 different recording sessions are currently lined up. Click here to view the schedule on 1Iota and choose the best date for you.
Fan favorite Double Dare has started production. Recording begins today and runs through March 7th.  You can click here to get tickets. This is one of the few shows that allow young children in…as low as eight years old. So if you're in Los Angeles and want to take your kid to a game show, this is a great opportunity.
Discovery's BattleBots has released audience tickets for its new series which you can grab here. This is the only one you'll have to pay for so be aware of that beforehand. Discovery hasn't made any official statement on this yet but the BattleBots group has been stating this is for TV so I think you can take them at your word. This is Discovery's second season of the show and the fourth since its revival (two seasons aired on ABC previously).
The first daily game show to start recording its 2019 season is Family Feud. The Steve Harvey-hosted show tapes at Universal Studios in Hollywood. You can grab tickets here. Production starts March 1st. Feud typically tapes rapidly so if you're interested I'd get on it quickly.
If anything new comes up we'll be sure to let you know!