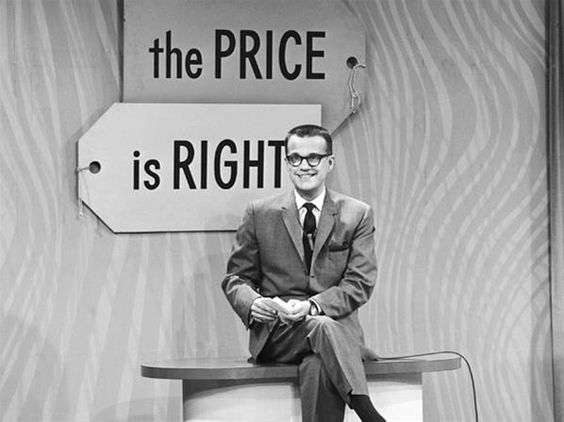 February 25, 2019
Black and White Price is Right Coming to Buzzr
TV listings for Buzzr are showing the 1950s-era Price is Right will be arriving this March.
UPDATE: Buzzr has confirmed this is correct.  More information coming.
Buzzr, the dedicated classic game show network, looks to be adding another rarely seen show to its lineup. Hot off the heels of Match Game Hollywood Squares Hour being shown for the first time in decades, it appears that the 1950s-era black and white The Price is Right will be added. This version, a precursor to what still airs on CBS daily today, is hosted by Bill Cullen and aired on NBC from 1956 to 1963, and then ABC from 1963 to 1965. Game Show Network ran several episodes between 1996 and 2000, and it has not been seen since.
Evidence the show will be seen on Buzzr can be found in listings through sources like TVPassport and several others. They indicate The Price is Right will be seen on March 8th and March 10th from 8:00PM to 8:40PM (and rerun later that evening). Buzzr has aired 50s game shows in a 40 minute window in order to preserve the original runtime as much as possible. When Price and many other black and white game shows originally aired, commercials only occupied roughly four to five minutes of a show. This listing source is the same one that initially revealed Match Game Hollywood Squares Hour and several other shows would be arriving on Buzzr, so they've got a pretty good track record.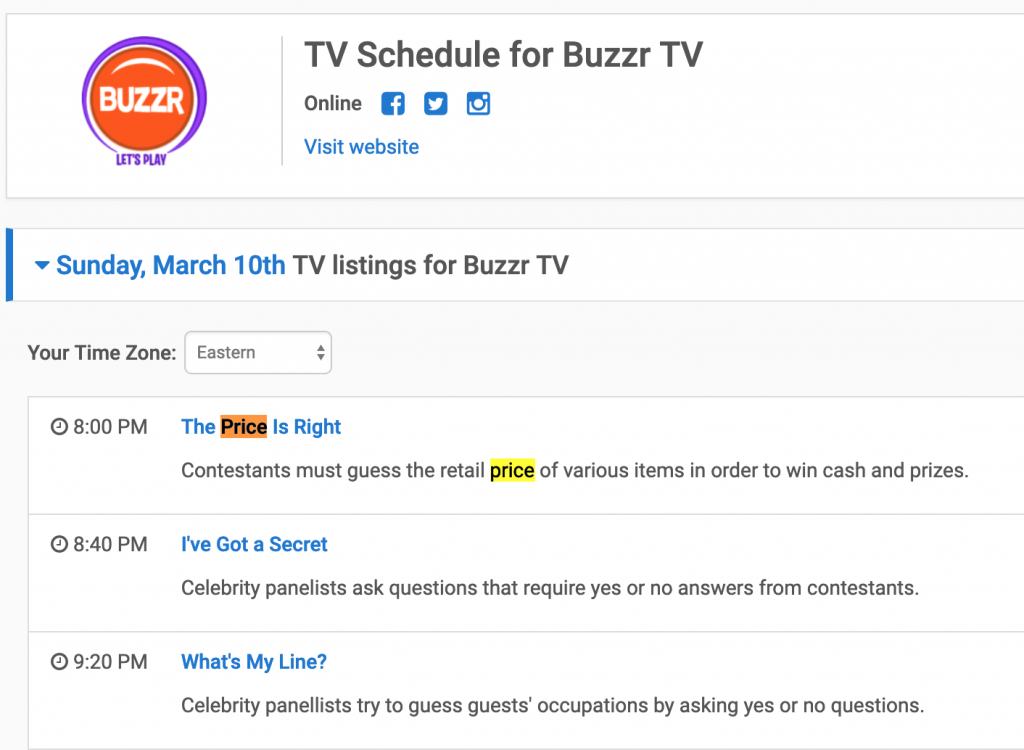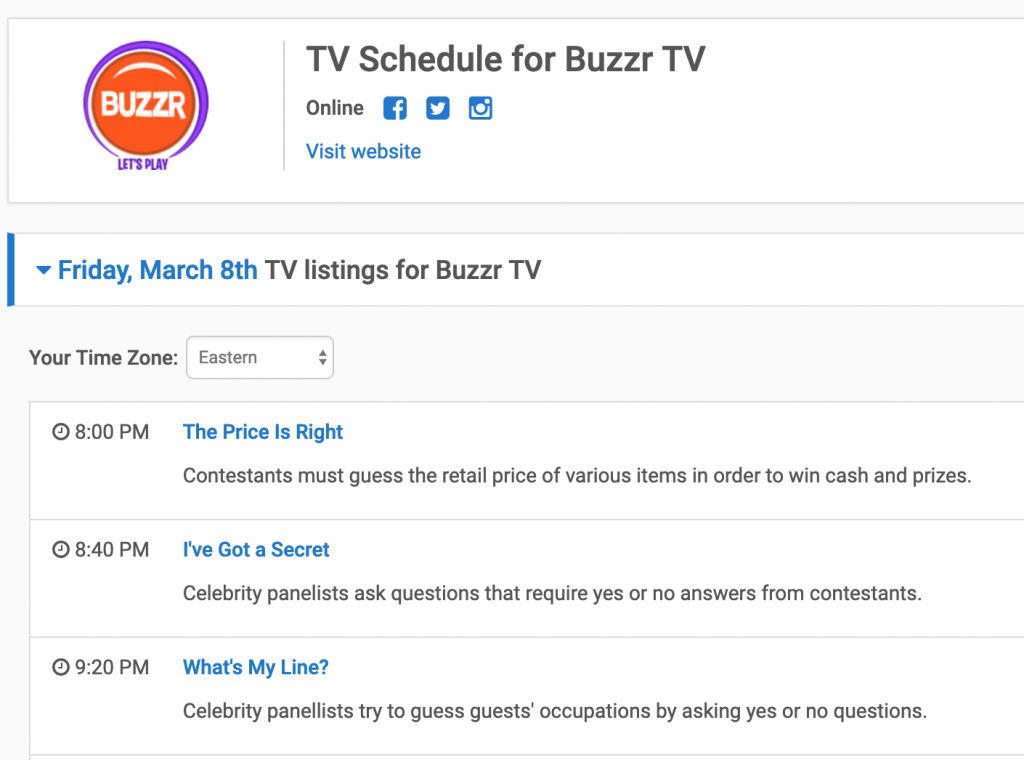 We'll keep you posted if the network makes an official announcement.
The original version of The Price is Right saw four contestants (three people chosen from the studio audience and one returning champion) bid on items in an auction-style format. A prize was shown and a minimum bid was given. Contestants, in turn, gave their bid with the rule that each new bid had to be higher than the last one. A contestant could freeze instead of bidding at any time if he or she thought they had the price closest without going over. That person would win the prize, and after several rounds the player with the highest total won had the chance to return next episode.