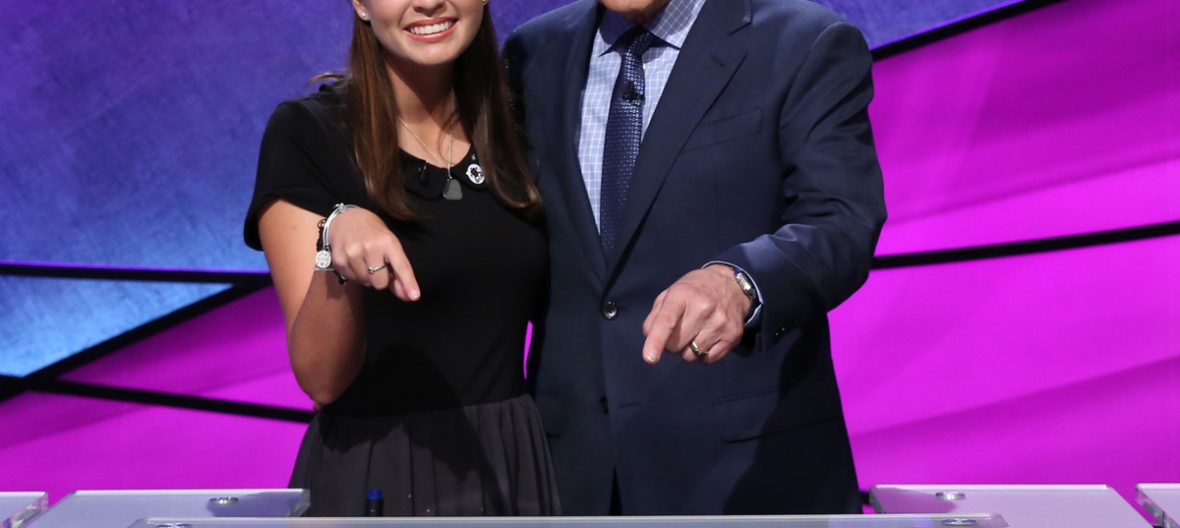 November 20, 2018
Claire Sattler Wins 2018 Jeopardy! Teen Tournament
The senior from Bonita Springs, FL claims the $100,000 grand prize.
In what has turned out to be an exciting, high-caliber performance by each finalist, the 2018 Jeopardy! Teen Tournament has been appointment television. Tonight, coming off a strong first game and good wagering, Claire Sattler takes home the $100,000 grand prize.
Owings Mills, MD junior Emma Arnold took second place for a $50,000 payday, and senior Maya Wright from Peachtree City, GA wins $25,000 for her third-place effort.
This tournament was especially notable for its all-female championship match. Runner-up Arnold didn't expect a final starring three women. "It was a big surprise we all ended up together. We actually spent a lot of time together while the quarterfinals were being taped. We had lunch at the same table, and Claire and I were sitting next to each other while we watched the rest of the games. In the end, it was like playing with your sisters or girlfriends."
Sattler plans to use her $100,000 to (obviously) pay for college, and fund a STEM organization she founded. "I love STEM, especially engineering, and I love being able to combine my passions in order to help people in my STEM4students program," she said. "I'm planning to donate to the Guadalupe Center in Immokalee, Fla., the organization that hosts our program, as well as to STEM4Students proper, so we can keep STEM education growing in my community."