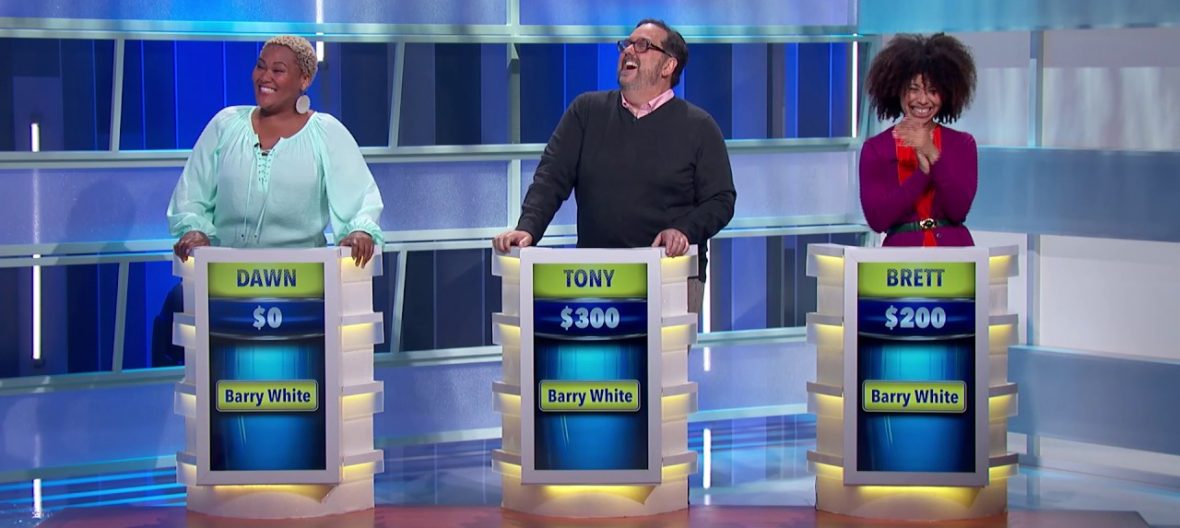 March 26, 2018
GSN Announces New and Returning Programming at 2018 Upfront
GSN is bringing back the freshman Snap Decision plus adding in two new stripped series. And no Pointless.
Today GSN held its 2018 Upfront in New York City and announced new programming initiatives plus returning series. Returning to the GSN lineup is Snap Decision, hosted by David Allen Grier. The series sees contestants make snap decisions about three strangers, based on video clips, for a chance at $10,000.
Also returning is the network's documentary series Cover Story, which looks into famous and infamous moments in game show history. Cover Story previously ran for three episodes and will return for ten more episodes later this year. These two shows join GSN's late-night burn-off of the entire second season of WinSanity and the remaining episodes of Divided. As the network moves away from previous programming, these two hold-overs will begin airing at 3:00AM on Monday, April 2nd, according to the network's schedule. Not returning for new seasons (for now) are Emogenius and IdioTest.
Coming to the network is the Family Feud-esque America Says, which pits two teams of friends and families against each other to match survey responses with fill-in-the-blanks that cover every topic under the sun. Joining it is Caroline & Friends. This showcases the most hilarious and adorable videos from around the web. Caroline and her friends will nominate their favorites and ultimately pick the best, earning that family a prize. The show is produced by Vin Di Bona, who is behind the very similar America's Funniest Videos.
In development are the programs Catch My Bluff, where contestants make up fake answers to trivia questions hoping to trick other contestants; Movin' Money which is Cash Cab in a pedal tavern (a bar powered by bicycles), and Mall Madness which is a shopping spree game show set in the Mall of America.
Previously in-development shows like Pointless and The Tower are either not mentioned or not going forward.