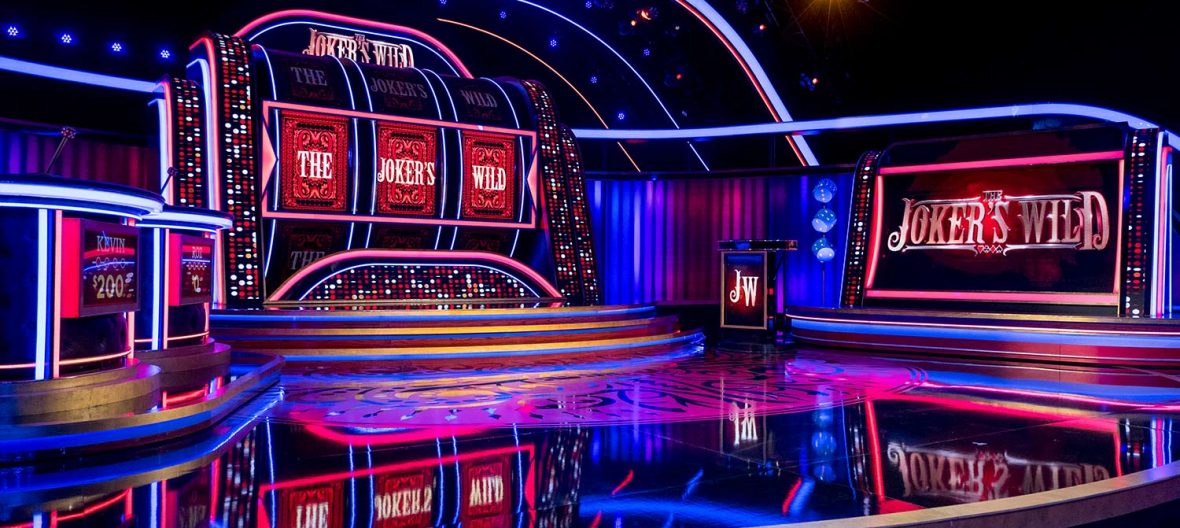 March 15, 2018
The Joker's Wild Season Two Debuts April 15th
TBS's popular game show will come back with new episodes in April with some changes and a bigger jackpot.
Snoop Dogg is back behind the podium in a few weeks. TBS will launch the second season of The Joker's Wild on Sunday, April 15th, at 10:00PM ET. BuzzerBlog readers voted The Joker's Wild the best new game show of 2017. Each episode sees two contestants face off against each other and the iconic giant slot machine, testing their knowledge and luck to win big…up to $50,000 this season.
Changes for the new season include a restructured game format featuring two questions in each round and money doubled and tripled for round two and three. New to the final round is the option to challenge your opponent to an answer. If they are right they get the cash, but if they're wrong you get it. The bonus game, Face the Devil, has also been tweaked. Contestants stop the wheels with a button. Snoop will bribe contestants with extra cash to end the game early, but if a contestant can spin and accrue $10,000, they leave with the jackpot of $50,000. As always, though, if a wheel stops on a Devil, you lose it all.
Not returning this season, though, is co-host Jeannie Mai.
This season features a variety of new Snoop-a-fied categories, a special celebrity charity episode, and guest cameos by Ice Cube, Michael Strahan, RuPaul, Wiz Khalifa, Kevin Smith, Aubrey Plaza, Paris Jackson, Hannibal Buress, Busy Philipps, Adam Devine, Bill Nye, Xzibit, Biz Markie, G-Eazy, Cheech and Chong, Julian Edelman, Dana White, and Matthew McConaughey.
Photo courtesy TBS