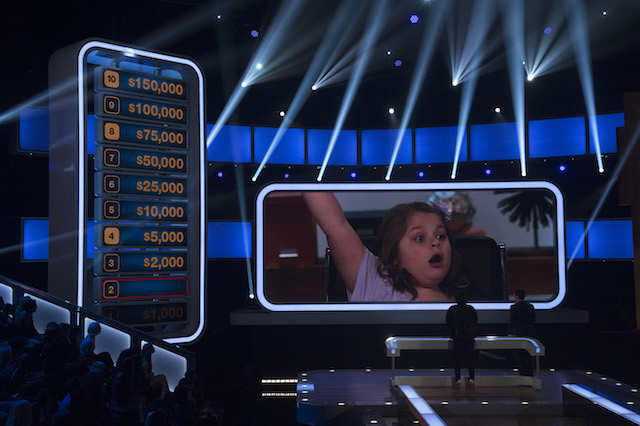 March 13, 2018
ABC Renews Child Support for Second Season
ABC will be bringing back the quiz show featuring Fred Savage, Ricky Gervais, and a cast of unpredictable kids for another run.
ABC has renewed the quiz show Child Support for a second season. The first season of six episodes aired in January 2018. Hosted by Fred Savage, each episode sees a contestant attempt to answer ten questions, climbing closer to a $200,000. If a contestant gets a wrong answer they have the opportunity to be saved by a cast of five kids wrangled by Ricky Gervais (who also produces). If they get the question right, the contestant is saved. However, if they don't answer correctly, the contestant leaves with nothing.
ABC has also picked up new seasons of America's Funniest Videos, The Bachelor, and Dancing With the Stars.
Photo courtesy ABC/Lisa Rose.