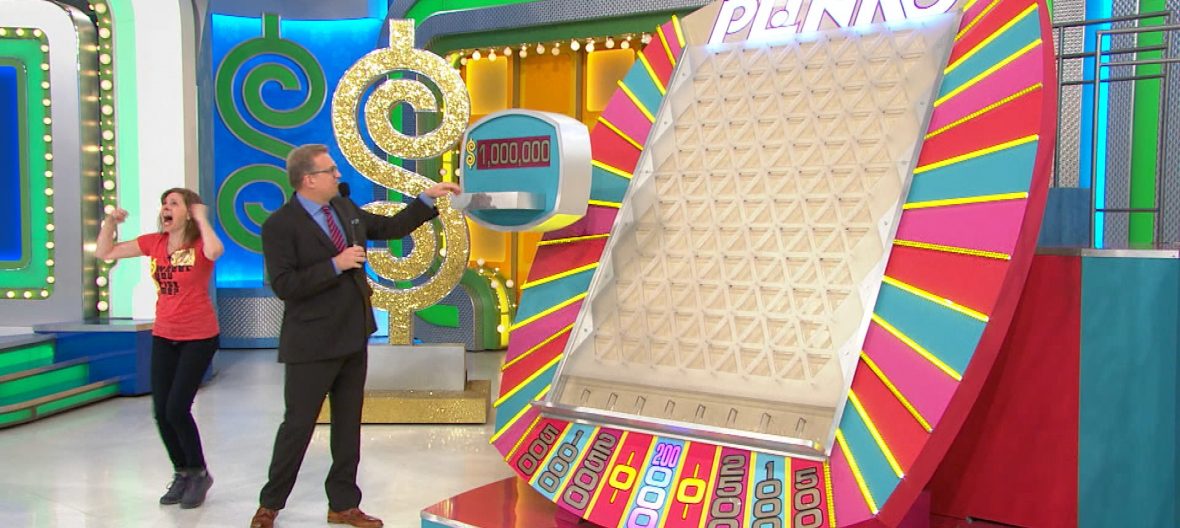 February 16, 2018
The Price is Right Offers Millions of Dollars During Big Money Week
The Price is Right gives you millions of reasons to watch next week, including a record-shattering episode on Friday.
The Price is Right's most exciting week of episodes is right around the corner. The CBS Daytime game show kicks off the annual BIG MONEY WEEK on Monday, February 19th. Each episode throws bigger cash and bigger prizes at contestants than ever before, featuring the yearly Million Dollar Plinko event.
The week kicks off on Monday, February 19th, with an all cash show. Tuesday through Friday will then feature one Big Money Game in each episode, where a lucky contestant can win tens of thousands of dollars. In addition to the daily Big Money Game, any contestant who wins a pricing game wins $5,000. Not only that, all week long all money on the Big Wheel will be doubled, giving contestants the chance to win over $50,000.
BIG MONEY WEEK will culminate with an epic and never-before-seen event on February 23rd. Contestants during the final episode will win the cash value of the prizes won in their pricing games in addition to the prizes. That means if you win a $25,000 car, you also win $25,000 cash.
Tune in all week to see who will win big! Check out a preview of Million Dollar Plinko below.