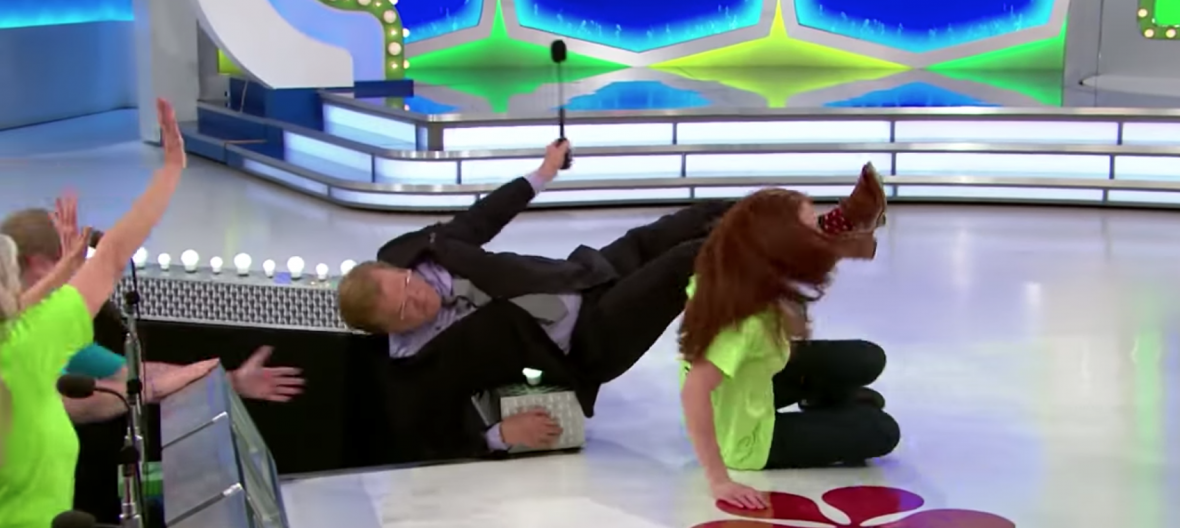 January 25, 2018
Watch: Excited Contestant Knocks Drew Carey Over on The Price is Right
Sona isn't the only one who got to Come On Down. She almost made Drew do the same.
All hosts of The Price is Right have shown us that presenting the long-running CBS game show can get a bit dangerous. Bob Barker has run, ducked, and hid behind walls from contestants trying to fling him around set. Drew Carey and George Gray have injured arms arm ,tackled on the turntable, kneed in the balls, fallen on treadmills, tackled into televisions, and so much more. Contestant Sona almost forced Drew to do a new one yesterday, though.
Take a look at Sona makes her way on stage and nearly takes Drew down to Bidder's Row. She has a reason to be excited, though. She's playing for a car and $5,000 on Pass the Buck. How does she do? Watch and find out.