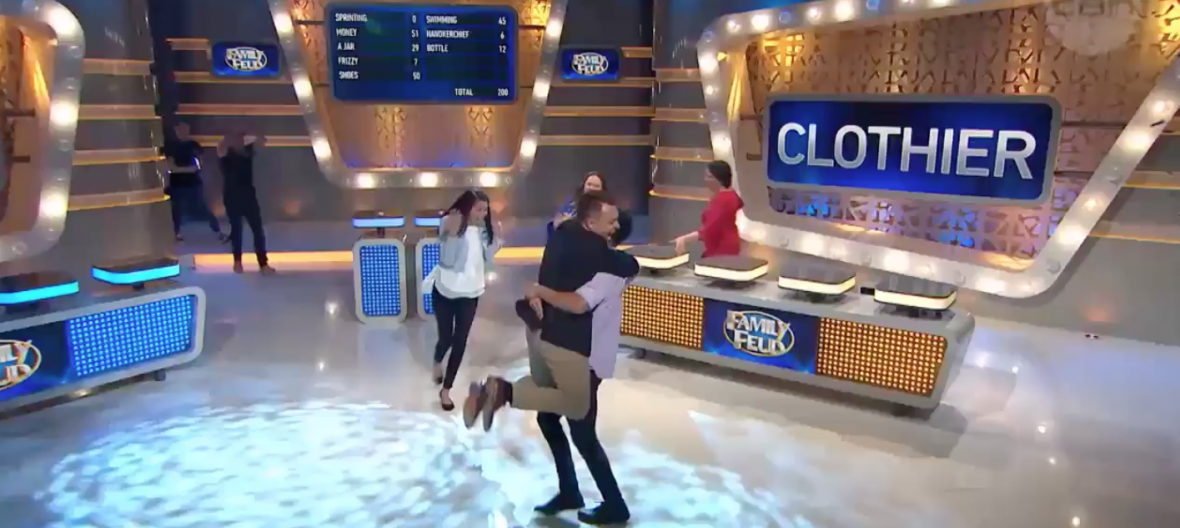 January 17, 2018
Watch: First Ever Maximum Win on Family Feud Australia
Watch as the Clothiers become the first to win the maximum $50,000 plus a brand new car.
History was made on the Australian version of Family Feud.  Aussie Feud is formatted pretty much like the American version, just with lower money. Play Fast Money for $10,000, and win five games to retire with a new car. You'll occasionally see contestants win Fast Money twice…maybe three times. Winning the max has never happened in the American version since returning champions were reinstated in 2002. It just happened in Australia, though.
The Clothier family won five games in a row, winning the car. But more importantly they are the only family to win Fast Money all five times and win the maximum of $50,000. Take a look at the big win, confetti and all.
The moment the Clothiers made history and won 50k plus the car! 🎉🚗💰 pic.twitter.com/OhfvCXKHJA

— #FamilyFeudAU (@FamilyFeudAU) January 7, 2018