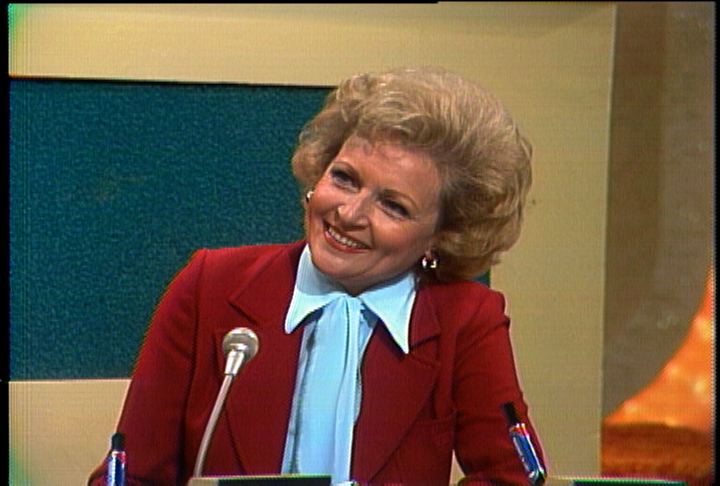 January 17, 2018
Happy Birthday Betty White!
Game show queen Betty White turns 96 today! Walk down memory lane and relive some of Betty's game show milestones and appearances.
Today television icon Betty White turns 96. Arguably the queen of the genre, Betty has appeared in hundreds of episodes of game shows, dating back to the 1950s and stretching to today. Celebrate Betty's life as we take a look at some of her most important and interesting game show moments throughout the decades.
Make the Connection: Betty White's first game show appearance was on 1955's Make the Connection. The short-lived game featured a panel of four celebrities attempting to "make the connection" between two people who would sit on both sides of a host.
Password: The game Betty White is most associated with is the classic word game Password. Betty has appeared on every version of the show, dating back to the early 60s and up to the most recent incarnation (CBS's Million Dollar Password). Betty married the show's host, Allen Ludden, in 1963.
Just Men!: Despite being a panelist on dozens of game shows, Betty's only hosting job came in 1983 with NBC's Just Men!. A very unusual mix between a talk show and game show, each episode saw two female contestants attempt to predict answers to questions given to a panel of seven male celebrities. Betty White became the first woman to win the Emmy Award for Outstanding Game Show Host for this show.
Match Game: Betty White's comedy has brought her countless fans over decades. She's displayed it on sitcoms like The Mary Tyler Moore Show, Golden Girls, and Hot in Cleveland, but she really showed her quick wit and wicked sense of humor on Match Game. Betty regularly sat in the sixth seat, saved for the sharpest and funniest panelists who could bring the outlandish and hysterical.
To Tell The Truth: Betty White's run on game shows has extended six decades. Her most recent appearance was on ABC's revival of To Tell The Truth. The focal point of the first season, Betty proved she's just as sharp and funny as ever.
Any favorite Betty White memories? Let us know!