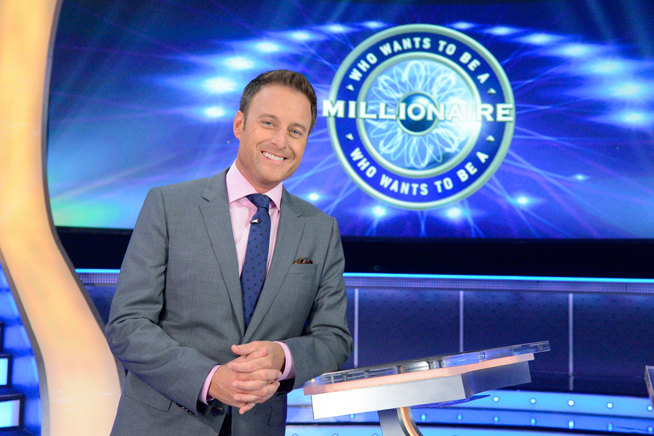 January 17, 2018
ABC Stations Renew Who Wants to be a Millionaire for 17th Season
Chris Harrison and the iconic quiz show will be returning for the 2018-2019 season.
Hot off the heels of a season high 1.9 rating, Disney|ABC Television Distribution has renewed Who Wants to be a Millionaire for the 2018-2019 season on ABC-owned stations, its 17th in syndication overall. The series, hosted by Chris Harrison, asks contestants 14 multiple choice questions leading up to the infamous million dollar top prize. Over $95 million has been won since its syndication debut in 2002.
Millionaire has grown year-to-date by 6% in homes and 5% in total viewers. The season-high 1.9 rating is the highest since the 2014-2015 season. Most recent figures jumped 12% in households, 9% in total viewers to 2.7 million, 20% in adults 25-54, and 17% in women 25-54.
The upcoming season will be Chris Harrison's 4th season as host and the format's 19th year on the air in America. Millionaire currently records in Las Vegas, Nevada. Click here to visit the show's website and see where to watch. You can also watch Millionaire daily at 3:00PM ET and 10:00PM ET on GSN.