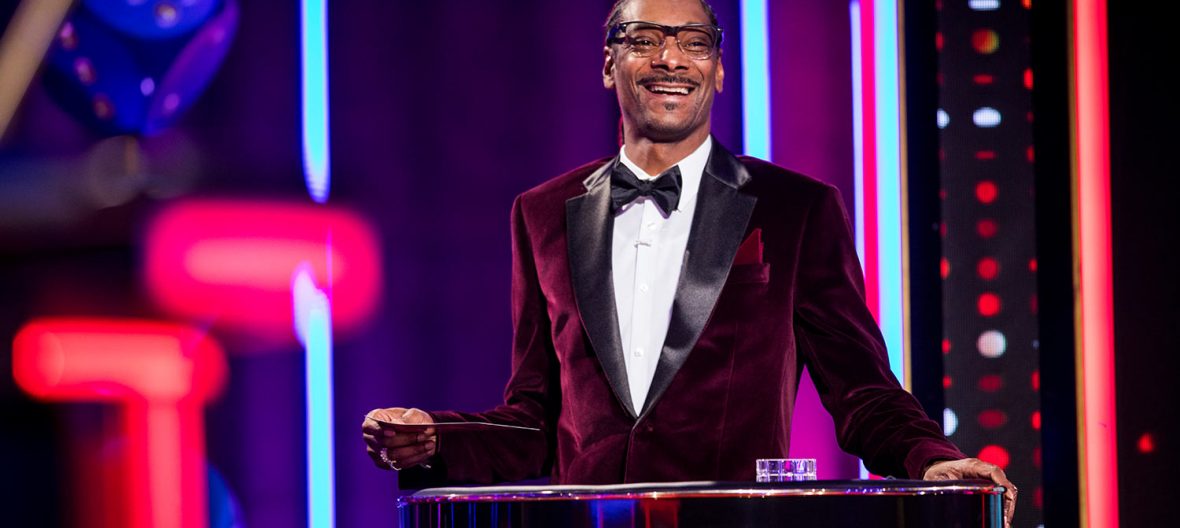 January 9, 2018
The Joker's Wild Casting for Season Two
Looks like Snoop Dogg's slot machine will continue to spin. The Joker's Wild is casting for contestants.
Hot off the heels of its first season finale, TBS's revival of the classic game show The Joker's Wild appears to be coming back for another run. They're currently looking for contestants. If you're interested at a shot of winning $25,000 and meeting the legendary Snoop Dogg, click here to apply. You must be a legal US resident and at least 18 years old.
The Joker's Wild is a revival of the iconic 70s game show. Hosted by Snoop Dogg, contestants put their knowledge, skill, and luck to the test, spinning the iconic slot machine and answering questions to bank as much cash as possible. The day's winner has a chance to win $25,000 in the Face the Devil end game.
The first season was a solid performer for TBS, premiering in the top 10 of cable with nearly 1.2 million viewers and a 0.46 in the 18-49 demographic.  Throughout the run it consistently stayed around the top 20 shows on its air day.
Update: TBS has officially announced the second season today.