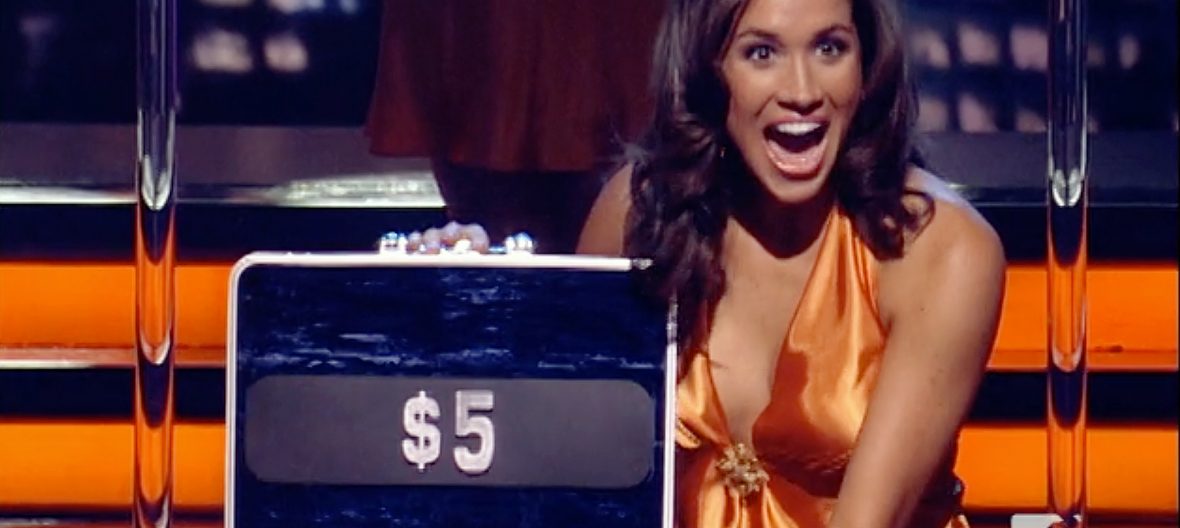 January 9, 2018
GSN Schedules Meghan Markle Documentary on January 21st
GSN's second entry into its Cover Story series features a bio on the royal bride and game show model.

GSN is starting to fill out its Cover Story documentary roster. The network has scheduled its second episode. On Sunday, January 21st, the bio series will feature a look at Meghan Markle, the actress and humanitarian who will marry Prince Harry of Wales in May 2018.
Meghan's has a slight connection to the game show world. She was a substitute model for the NBC game show Deal or No Deal during part of the second season.
Meghan Markle as Case Model on Deal or No Deal from Game Show Network on Vimeo.
Regarding her experience, Markle told Esquire, "I would put that in the category of things I was doing while I was auditioning to try to make ends meet. I went from working in the U.S. Embassy in Argentina to ending up on Deal. It's run the gamut. Definitely working on Deal or No Deal was a learning experience, and it helped me to understand what I would rather be doing."
The first episode of GSN's Cover Story on January 14th at 7:00PM ET will look into Press Your Luck champion Michael Larson. It will be followed by the two episodes featuring Larson from the show's original run.
Photo courtesy GSN.