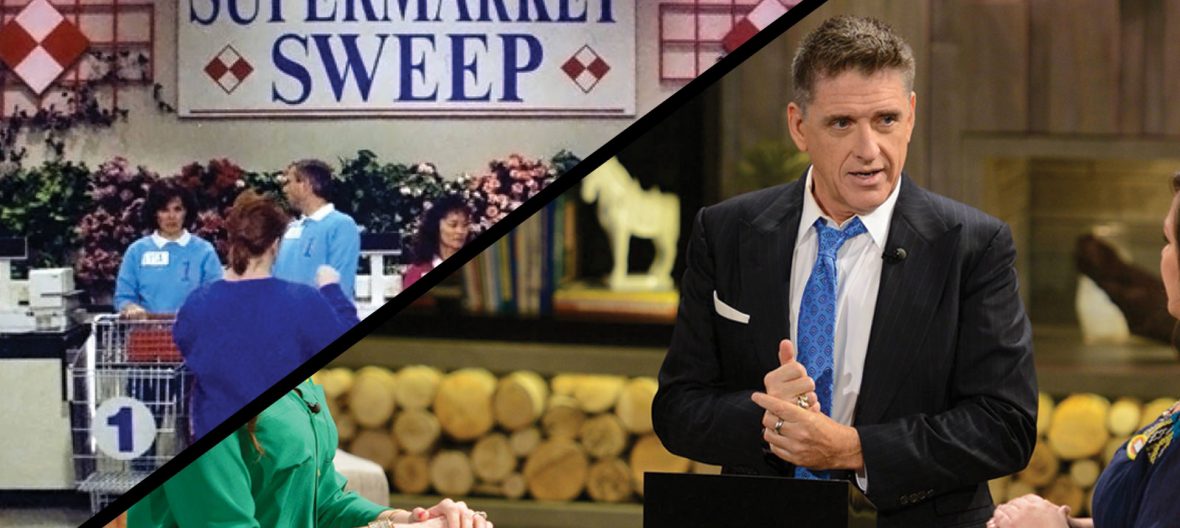 January 9, 2018
Buzzr Kicks Off 2018 with Supermarket Sweep and Celebrity Name Game
The home for classic and iconic game shows is bringing two fan favorites, Supermarket Sweep and Celebrity Name Game, to its lineup in January and February.
Buzzr, Fremantle's unending celebration to the game show genre, is ringing in the new year with even more programming to keep viewers laughing and entertained in 2018.
Starting Monday, January 15th, Buzzr will have you going wild in the aisles with the premiere of retro episodes of Supermarket Sweep Episodes will run at 8:30PM ET with a second airing at 11:30PM ET Monday through Thursday. The network will air episodes from the 1990's and 2000's.
Supermarket Sweep, hosted by David Ruprecht, sees contestants race through a grocery store, trying to rack up the biggest total possible. The winning team races through the supermarket one final time, hoping to find the $5,000 grand prize hidden behind one item.
Fridays on Buzzr are getting a facelift with the inclusion of Daytime Emmy-winning and fan favorite Celebrity Name Game. The syndicated series, which ran from 2014 to 2017, debuts Friday, February 9th, at 8:00PM ET with a second airing at 11:00PM ET. Buzzr's Friday block will also air Temptation, a 2007 revival of Sale of the Century, and the Richard Karn edition of Family Feud, which aired from 2002 to 2006.
Celebrity Name Game teams a pair of contestants with a celebrity as they race to guess more famous people, places, or things than their opponents. The winning team will have the chance to win $20,000 in the bonus round. Host Craig Ferguson won two consecutive Daytime Emmys for his role.
To learn more about Buzzr and find where you can see it on your TV, visit the network's website. You can also find a wide variety of Buzzr content on Amazon Prime as well their 24/7 Twitch channel dedicated to classic game shows.