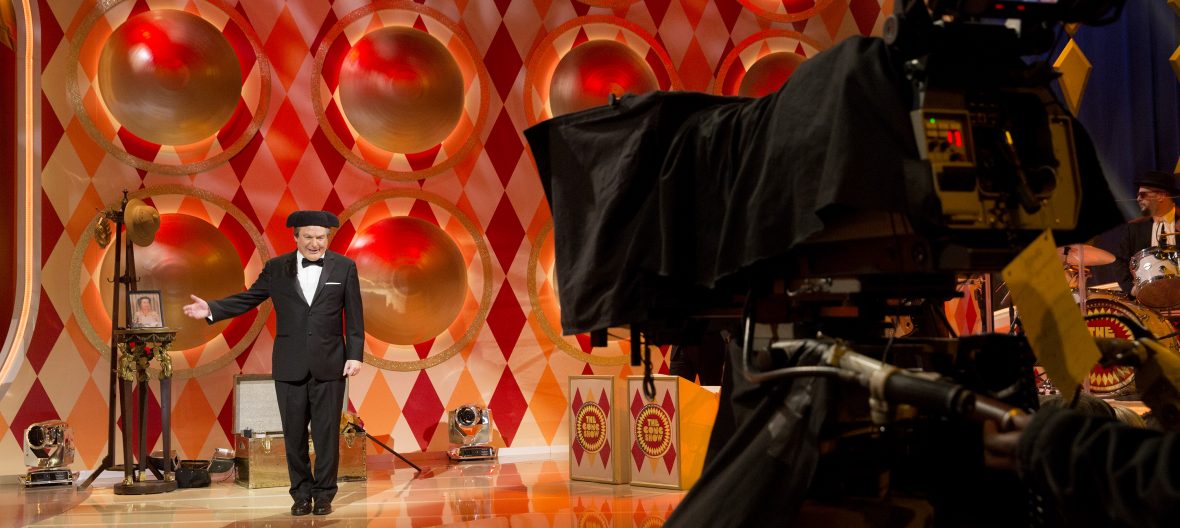 January 8, 2018
ABC Renews The Gong Show for a Second Season
Get ready for more insanity, cheeky monkeys. The Gong Show is coming back for more.

In advance of ABC's Winter TCA 2017 event, the network has announced the comedy game The Gong Show will be coming back for a second season. Tommy Maitland, portrayed by actor and comedian Mike Myers, will be returning for the new run which will record later this year and air at a future date. The series sees a panel of celebrity judges praise, critique, and gong outrageous, wild, and unique performers. Will Arnett is executive producer.
"Being the host of The Gong Show is a blast! Pure fun," said Myers. "It is with great delight that I can finally admit that there is indeed a Tommy Maitland, and that I portray him."
"I was just as surprised as the next guy when I heard The Gong Show's host, Tommy Maitland, was a character portrayed by the insanely talented Mike Myers," Arnett revealed. "Despite this shocking news, I'm in total awe of the man, and we are so fortunate to have him as our brilliant host."
The Gong Show originally ran from 1976 to 1980 and was hosted by Chuck Barris.