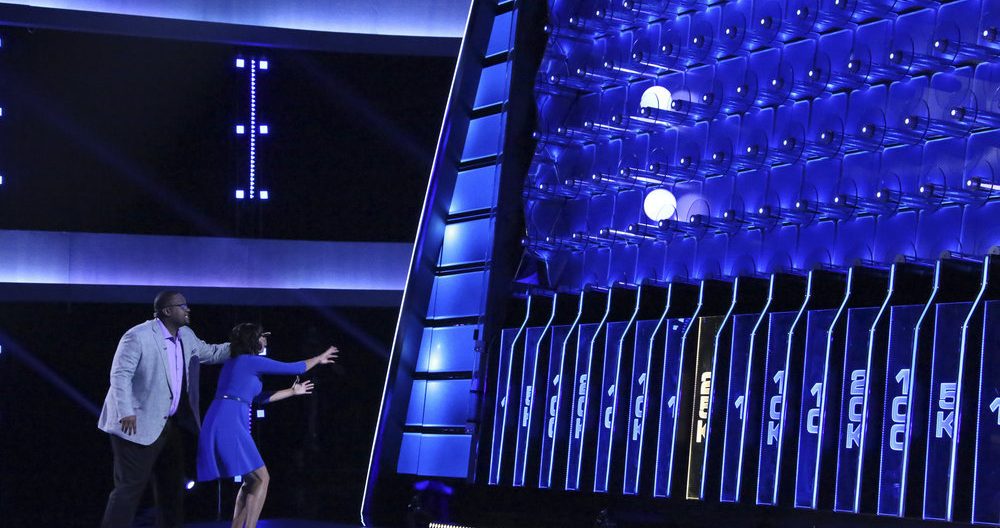 January 18, 2017
NBC Renews The Wall for 20 Additional Episodes
The Wall will be back for more episodes in 2017.

Good news for fans of NBC's new game show The Wall. The network has announced 20 additional episodes of the Chris Hardwick-hosted game have been picked up. The series has, so far, averaged 6.9 million viewers and a 1.7 demo rating.
"We're thrilled that viewers have become as captivated by The Wall as we are," said Meredith Ahr, President, Universal Television Alternative Studio, NBC Entertainment. "We have been in pursuit of a brand new high-stakes game show for a while and are so happy to have developed it with LeBron James. Every time a player releases a green or red ball, the tension is palpable because each drop can affect the contestants life in the most extraordinary way and that makes for great television."
"A big event, family-friendly game show that can open a night is a wonderful asset joining NBC's powerhouse reality brands such as The Voice, America's Got Talent, American Ninja Warrior and 'Little Big Shots,'" said Paul Telegdy, President, Alternative and Reality Group, NBC Entertainment. "Chris Hardwick is masterful as he conducts this high-stakes rollercoaster, and the dramatic ride of the contestants ends with a thrilling decision that pays off differently every time and increases viewership significantly across the hour."
Each episode of The Wall sees a couple answer questions and face off against the larger-than-life Wall for millions of dollars.