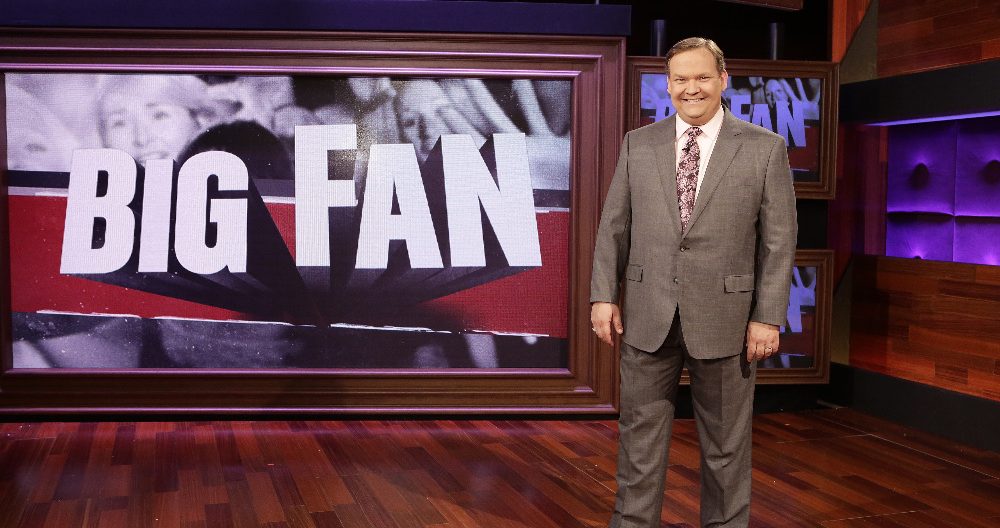 December 8, 2016
ABC Debuts Big Fan on January 9th
The Andy Richter-hosted quiz show will launch on ABC this January.

January is already a busy month for game show fans and it's about to get even busier. ABC has announced a January 9th launch for its new celebrity-driven quiz show Big Fan. Each episode sees two contestants go head-to-head to see who knows more about the episode's featured celebrity. The show's winner will go to the final round in a showdown against the celebrity to see who knows more about that person. If the super fan wins, the super fan wins a priceless experience with the celebrity.
Big Fan is hosted by Andy Richter and based on the "Who Knows…" game played on Jimmy Kimmel Live, who is also a producer. Two half-hour episodes will air Mondays at 10:00PM ET. The debut episodes feature Aaron Rodgers and Matthew McConaughey. Then, on the 16th, you can see Kristen Bell and Kim Kardashian.
Big Fan joins a January game show lineup including Match Game, To Tell The Truth, The Wall, and Divided.