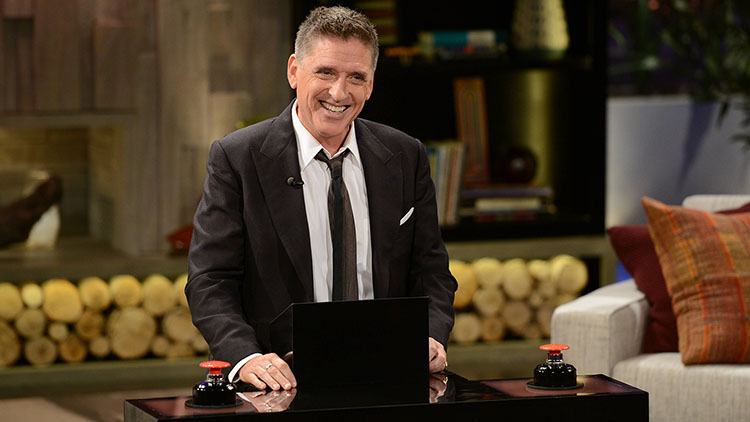 December 2, 2016
Celebrity Name Game Cancelled After Three Seasons
The word game will be ending after its current season is finished.

Sad genre news to share this morning. The syndicated word guessing game Celebrity Name Game, hosted by Emmy Award winning Craig Ferguson, is coming to an end. The cancellation comes one day after a season high rating of 1.4. Celebrity Name Game launched in 2014 daily syndication (after being initially considered for a CBS primetime run). The series will finish out the rest of its run this year before going away for the Fall 2017 season.
Mort Marcus and Ira Bernstein, co-presidents of Debmar-Mercury said, "We're incredibly proud of Celebrity Name Game and grateful to the terrific fan base that has supported the show for three seasons. We thank everyone who has contributed to its run, including Craig Ferguson, the show's extraordinary host who received two Daytime Emmy Awards in recognition of his talent, our amazing partners at FremantleMedia North America, Courteney Cox, David Arquette, their creative collaborators and the outstanding production team."
Very sad to see the show go. It's consistently one of the best game shows on television and they've done a remarkable job making it suit Craig Ferguson's style. It's been nuts for the past two years and it's only gotten better with time. Congratulations to the cast and crew for making such a great show and we're sorry to see it go away.