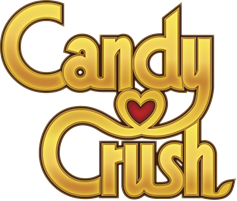 October 18, 2016
CBS Picks Up Series Order for Candy Crush, Based on Mobile Game
One of these apps is bound to work on TV, right? CBS will be trying again with Candy Crush.

Game shows based on apps has been a desperately-sought-after success for years. We've tried QuizUp, Draw Something, Million Second Quiz, Rising Star, 20Q, Heads Up, and a few others, and each were either cancelled before airing or came and went quickly. CBS will be trying again with an adaptation of the popular app Candy Crush Saga, which was given a series order.
Each hour-long episode will see teams of two use their wits and physical agility to compete against enormous interactive boards featuring next generation technology to conquer Candy Crush and be named champion. The series will be produced by Pulse Creative, the people behind ABC's Wipeout and NBC's Fear Factor. No word on air-date yet, but again this is a series order.
"We are huge fans of Candy Crush and, like so many others, we know the 'rush' of advancing to the next level of the game," said Glenn Geller, President, CBS Entertainment. "We're excited to work with Lionsgate and King to adapt one of the world's most popular and entertaining game franchises for television and make it available to its massive, passionate fan base who can watch and play along at home."
"The Candy Crush franchise is a world-renowned property, so when the head of our interactive and games division, Peter Levin, brought this IP to Lionsgate, we instantly knew it would make an incredibly visual, physical and fun TV program," said Kevin Beggs, Chairman, Lionsgate Television Group. "CBS is a leader in unscripted television, which makes it the ideal home for CANDY CRUSH, and we're very happy to have Matt shepherding the production as we partner with the team at King on this series with the tremendous second-screen potential."