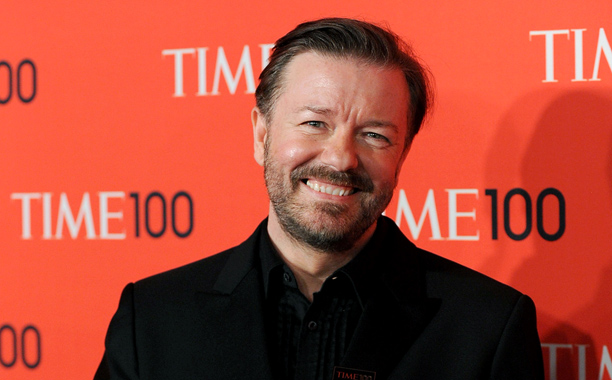 October 13, 2016
ABC Orders Ricky Gervais-Produced Five To Survive
In what is becoming a regular series at BuzzerBlog, ABC has ordered another game show. This time, though, it's a fresh format.

ABC is continuing its game show buying frenzy. The network has given a series order to the format Five to Survive from Ricky Gervais and Banijay Studios North America.
The original format sees an adult who must answer 10 questions correctly to win the top prize. If they give a wrong answer, the contestant can be saved by a group of five kids who are given the same question. Ricky will interact with the children and get their answers. The adult will be in the studio with an unknown (at this time) host.
"I've never understood the saying 'never work with animals or children.' said Gervais. "As a producer and director, I prefer either to Hollywood actors. They're cheaper, they do as they're told, and the filming hours are better."
"When Ricky presented his idea for Five to Survive, we immediately knew this was a project that needed to land here at ABC," said Robert Mills, SVP, Alternative Series, Specials, & Late Night Programming, ABC Entertainment. "It has spirit, it's fun and it will have the unforgettable comedic moniker that is Ricky Gervais."
To build the scorecard, this is ABC's current list of game shows (or game show-ish) that haven't been outright cancelled yet:
Celebrity Family Feud
The $100,000 Pyramid
Match Game
To Tell The Truth
BattleBots
Big Fan
The Gong Show
500 Questions
The Bachelor(ette)