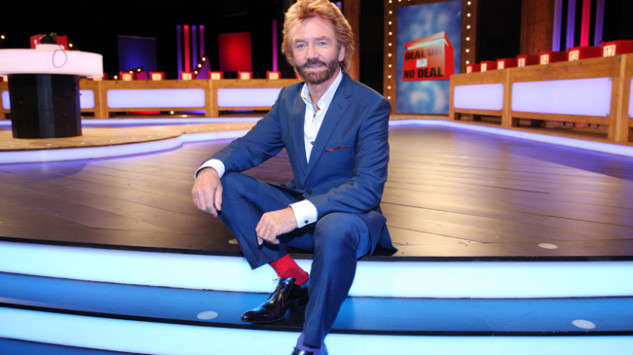 October 11, 2016
Deal or No Deal UK Returns Monday For Final Run
The popular game show will leave its studio to finish out the series.
The UK version of Deal or No Deal is a favorite around here. The contestants, the tension, The Banker, and Noel Edmonds himself proves why this incarnation of the popular game show format is the best in the world. It has produced some amazing moments in television including this:
This:
And this:
It was also announced in the summer that the show is coming to an end after its 11 year run on Channel 4.
The show returns to UK airwaves on Monday, October 17 with new episodes from the current series, including newly taped shows from different locations across the country, outside of the iconic Dream Factory. Noel will bring his red boxes to venues and landmarks for a special farewell tour to the series. Below are some pictures we found online of where Deal was filming. Take a look. Hopefully we get some big winners and more exciting moments to close out the show. If they do occur, we'll make sure to share it with you.
Some spoiler alerts in the photos
They're filming deal or no deal in Trafford centre? pic.twitter.com/x6EqOBHoT6

— Jordan (@NetJordan) October 6, 2016
When you're wandering through the Trafford Centre and stumble across Noel Edmonds filming Deal or No Deal live 😂#mullet pic.twitter.com/fIXV3m4Gxo

— Joe Roscoe (@Joe_Roscoe) October 6, 2016
At trafford centre food court gettin a KFC and deal or no deal is here 😂😂😂 love u Noel hun pic.twitter.com/KuiqfM2E7n

— Lauren (@loz_gx) October 6, 2016