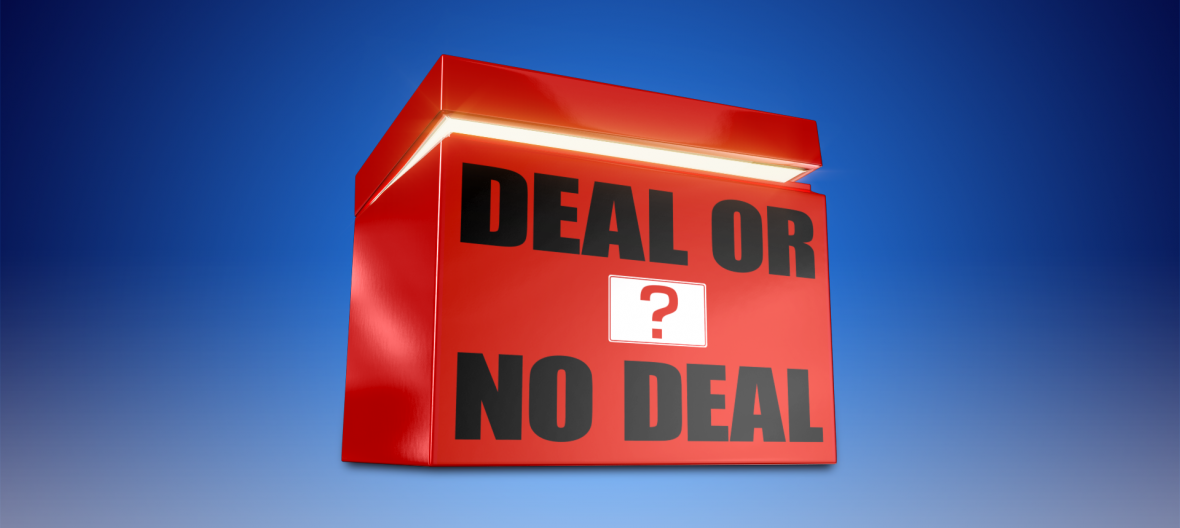 August 19, 2016
Deal or No Deal UK Cancelled; Prepares Farewell Tour
After eleven years, the Dream Factory is closing its doors.

Unsurprisingly but still disappointingly, arguably the most successful version of Deal or No Deal worldwide is coming to a close. Channel 4 has announced that the series has ended and will be airing its final episodes this fall. There's a few weeks of studio shows left so be sure to watch those to get your final fix of the Dream Factory. After that, host Noel Edmonds will take Deal or No Deal on a tour across the UK at the end of the year.
Noel isn't quite done with Channel 4, though. The network has announced Noel will front a new series for Channel 4 daytime (game show Cheap Cheap Cheap) and two pilots (Sell or Swap and a brand new studio-based big money game show).
Channel 4's Chief Creative Officer, Jay Hunt said: "I remember watching Deal or No Deal launch and watching it grow to become a hit that captivated audiences for over a decade. A lot of the credit for that must go to Noel and his exceptional presenting. As the studio shows ends, I'm delighted he'll now be taking Deal or No Deal to the audience."
Since launching in 2005, Deal or No Deal has given away over £40 million to over 3,000 contestants. Eight people have won the £250,000 top prize. The Banker has rung up the iconic telephone over 16,500 times.