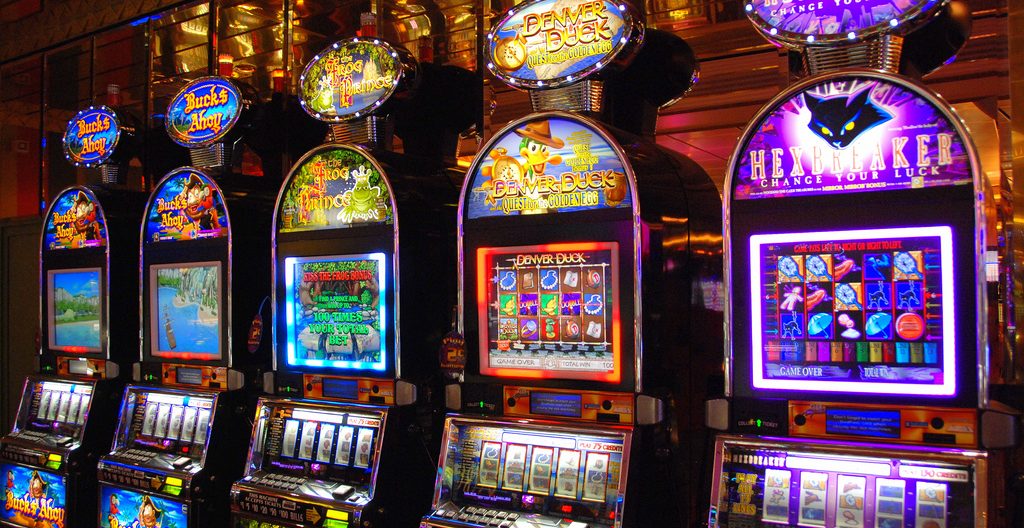 September 28, 2016
GSN Partners with Novomatic Americas for The World Championship of Slots
Get ready for some hardcore old-ladies-pulling-handles-while-drinking-a-Diet-Coke action.

Nothing appeals to the 18-49 key demographic that GSN actively seeks and that watches Skin Wars like watching people play slot machines, right? Novomatic Americas has announced they have teamed up with GSN to create a new show based on slot machine tournaments.
The World Championship of Slots will see players compete in qualifying tournaments across the country to appear on the show, working their way towards the final for a chance at a $1,000,000 jackpot. It is being reported that GSN has picked up the series for 16 hour-long episodes. Note that this isn't a game show, persay. It's literally watching people play slots.
There is no word if Novomatic is fronting most of the cost of the series, which would make the most sense given the subject matter. The network did similar program buys from companies in the past, such as Meow Mix's key sponsorship in the cat-based game show Think Like A Cat.
GSN has tried casino-based programming in the past to great success, with The World Series of Blackjack and High Stakes Poker. It should be noted, though, that those were interactive and allowed audiences to play along. They involved mind games, strategy, and competition between players competing at the same time…in other words a game show. This is watching people play slots and seeing who gets luckiest under no skill or doings of their own.
(H/T Global Gaming Business Magazine and Gaming Intelligence)