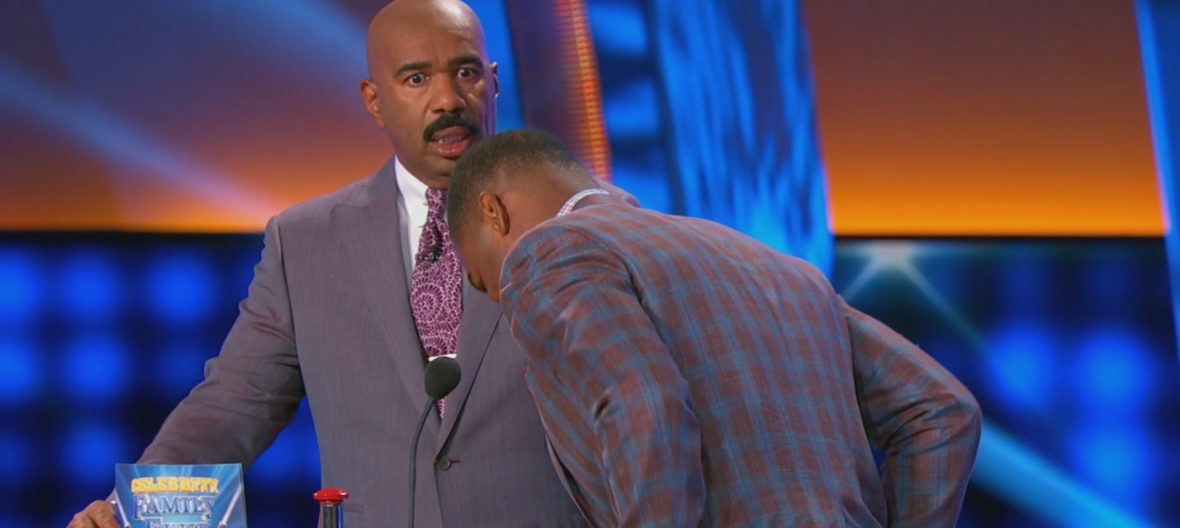 June 29, 2016
Watch: Amari Cooper and Tyrann Mathieu Have Buzzer Problems on Celebrity Family Feud
NFL players on Celebrity Family Feud is the gift that keeps on giving. Take a look at a preview of this week's edition.
One of the highlights of last year's season of Celebrity Family Feud was the NFL players edition. It was comedy gold last year, and luckily ABC expanded it this go-around. The full hour, airing this Sunday at 8:00PM ET, sees AFC and NFC offenses and defenses play against each other for a chance at $25,000 for their charity.
A very funny Face Off happens between Amari Cooper and Tyrann Mathieu. Take a look above as the contestants switch between not wanting to buzz in, then buzzing in, then having literally nothing to say. Steve Harvey has as much fun at their expenses as you can image.
Video courtesy ABC.