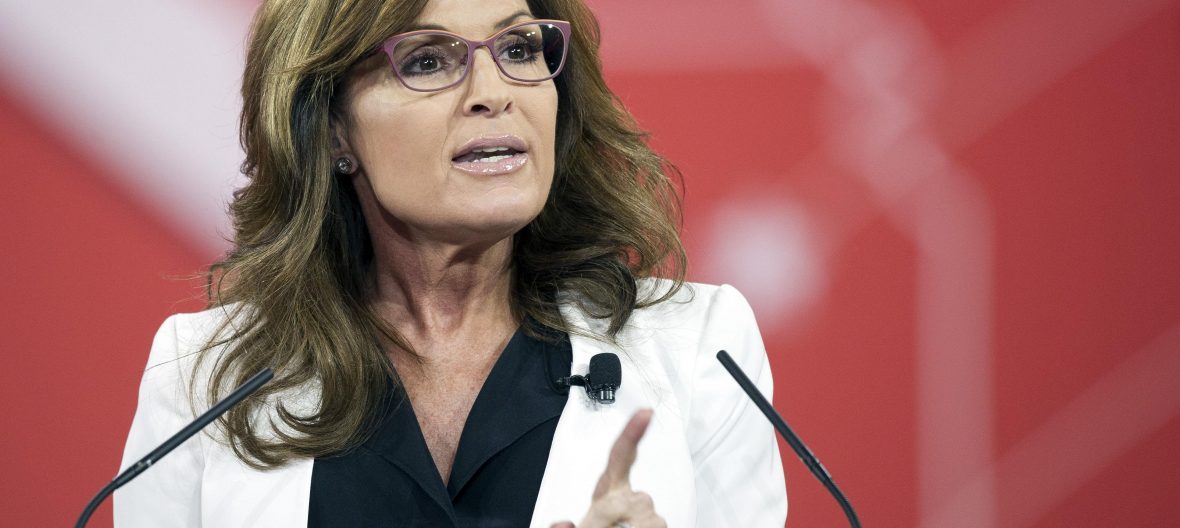 June 29, 2016
So…Sarah Palin is Going to be on Match Game
This could either be a complete dumpster fire, or comedy gold. Rosie O'Donnell and Sarah Palin together on Match Game?

ABC is about to get a boatload of press for their new Sunday evening game show block. Just confirmed: the former governor of Alaska and former vice president candidate Sarah Palin is on her way to be a panelist on Match Game. There's no confirmation if Rosie will be on the panel also but we have never prayed for anything more in our lives. Take a look.
Loading up on protein in NYC – ready to take Alec Baldwin's Match Game on ABC challenge tomorrow! ?? https://t.co/6kuUuXnyZt

— Sarah Palin (@SarahPalinUSA) June 29, 2016
Conservatives complained about a Donald Drumpf-based question on the premiere episode so it'll be interesting to see how this one will go with the opposite side. And to any liberals who are complaining about this and saying they won't watch, come on. It could be really fun. Let's wait and see. We get more than our share of jokes in favor of us.
No air date has been set yet.
Senior VP of alternative programming at ABC Robert Mills teased something big happening at Match Game, and just retweeted Sarah Palin, and this is certainly a huge get for them. Staff has confirmed this is happening, so be prepared.