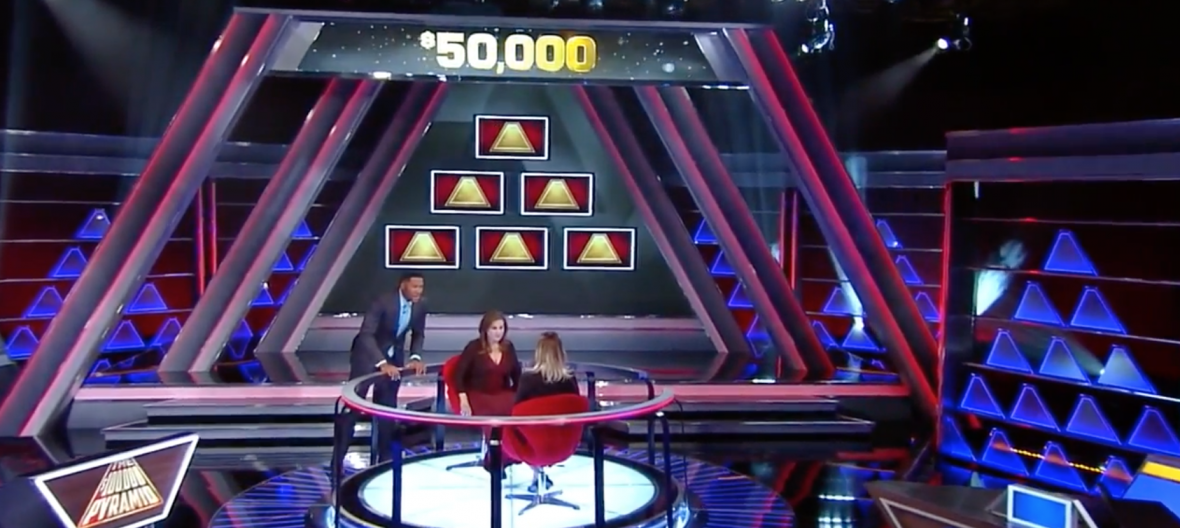 June 28, 2016
Watch: Liz Martin Wins Big on The $100,000 Pyramid
Take a look as Liz Martin wins $50,000 on ABC's new hit game show.

There are few things better in game shows than someone getting to the top of the Pyramid on ABC's revival of The $100,000 Pyramid. Eight million people were lucky enough to see that happen twice this weekend.
The second half hour of Pyramid was a clinic on how the game is played, headlined by celebrities Rosie O'Donnell and Kathy Najimy. Kathy, a Pyramid veteran from the 80s, played with Liz Martin of Gilbert, Arizona in the first half. After winning the game in a tie-breaking situation by half a second, the team went to the Winner's Circle to play for $50,000.
Take a look back to the winning moment above. Be sure to watch The $100,000 Pyramid Sundays at 9:00PM ET to see who will be the first to take home the $100,000 prize. It could happen this weekend, so keep watching.
Video courtesy ABC