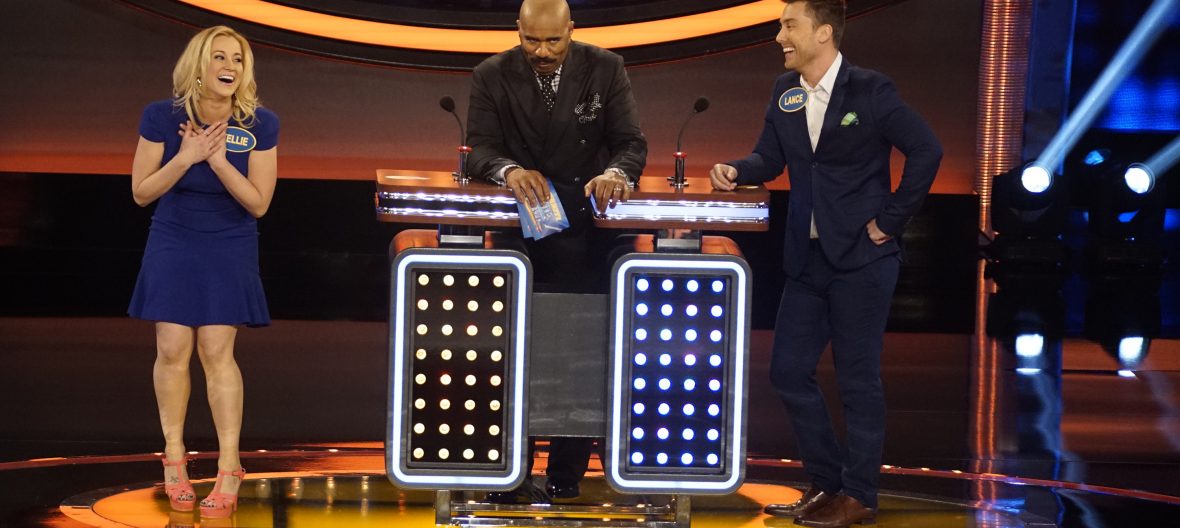 June 27, 2016
Watch: Kellie Pickler Performs a Fast Money Miracle on Family Feud
Kellie Pickler may have the record for most words ever said during Fast Money. She also proved there is a game show god.
Kellie Pickler was a fun Celebrity Family Feud contestant. She didn't understand the rules, she never stopped talking, she gave just awful answers, she missed the Face Off buzzer, she was afraid to say even the most innocuous answers…and she was hysterical and created some of the funniest moments in recent Feud history. Her Fast Money is one for the records, in particular.
Take a look above. It's hard to describe what happened or how it worked out.