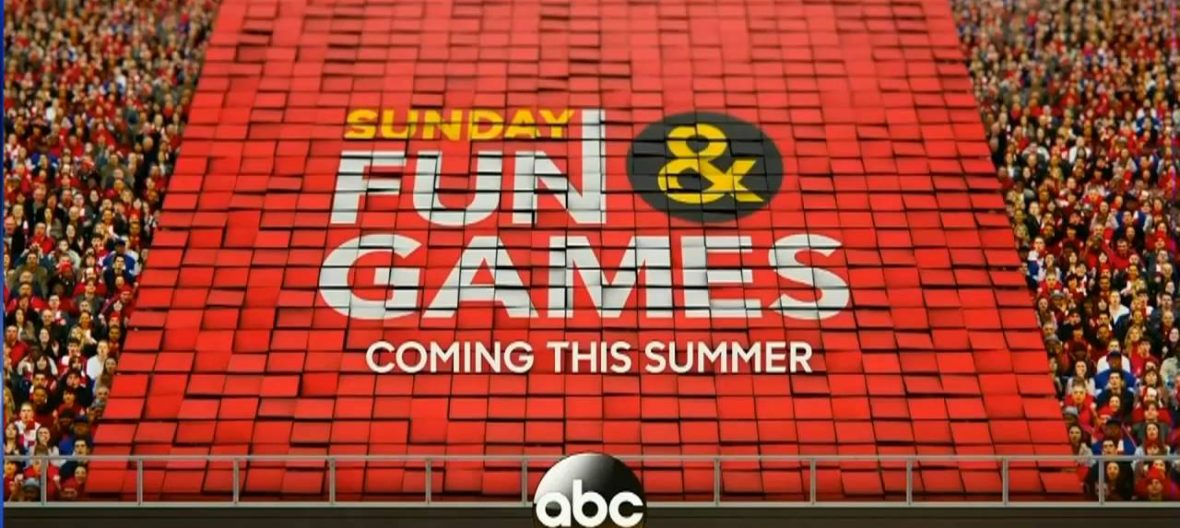 June 26, 2016
ABC's Sunday Fun and Games Debuts Tonight at 8:00PM ET
Enough teasers and previews: ABC's three hour game show block begins tonight at 8:00PM ET!

We've been toying with you for weeks, getting you psyched up for the debut of ABC's Sunday Fun and Games block. No more teasing: tonight's the night! Starting tonight at 8:00PM ET, you can see three full hours of classic game shows reimagined for 2016.
It kicks off with the second season of the summer blockbuster hit Celebrity Family Feud at 8:00PM ET, hosted by Steve Harvey. At 9:00PM ET is the highly anticipated debut of The $100,000 Pyramid hosted by Michael Strahan. Finally, at 10:00PM ET is the long-awaited return of Match Game, hosted by Alec Baldwin.
We've screened two of the three but showcased quite a large amount of clips and previews from all of them. All are really well done by teams who understand the genre. They respect the classics and don't change what isn't necessarily, while updating the look and feel for 2016. We're really hoping the best for all of them since we'd love to see them all live a long life. We'd especially like Pyramid and Match Game to return to daily television, and you never know what will happen if enough of you tune in.
Be sure to communicate with other game show fans live tonight by following us on Twitter @buzzerblog. Let us know what you think of each by tweeting us, checking us out on Facebook, or commenting.