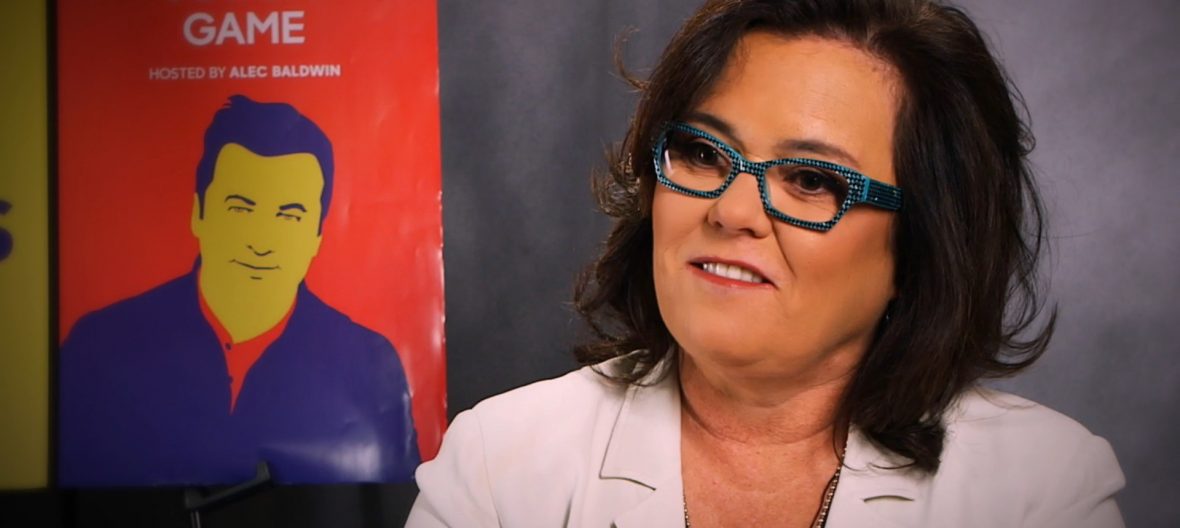 June 25, 2016
Watch: Rosie O'Donnell Discusses Her Love of Match Game
One of the new queens of game shows, Rosie O'Donnell, talks about the history of Match Game and why it worked so well.

Just one more day until ABC's highly anticipated Sunday Fun and Games block launches. It starts on June 26th with Celebrity Family Feud at 8:00PM ET, The $100,000 Pyramid at 9:00PM ET, and Match Game at 10:00PM. Someone who you'll be seeing a lot of this Sunday is Rosie O'Donnell. She'll first be a celebrity partner on Pyramid, playing against Kathy Najimy. You'll also see her weekly in the Brett Somers seat on Match Game.
Rosie has always been a big fan and advocate of the genre. Anyone who remembers her talk show from the 90s remembers her obsession with Who Wants to be a Millionaire, and it stems further back. Take a look at this interview where Rosie discusses the history of the Match Game format, why it worked so well, and why she loved it so much.
Rosie is definitely one of the new queens of game shows, along with the likes of Sherri Shepherd, Yvette Nicole Brown, and Kathy Najimy. The more of Rosie we see in the genre the better, and the more we see of the new Match Game the more excited we get.