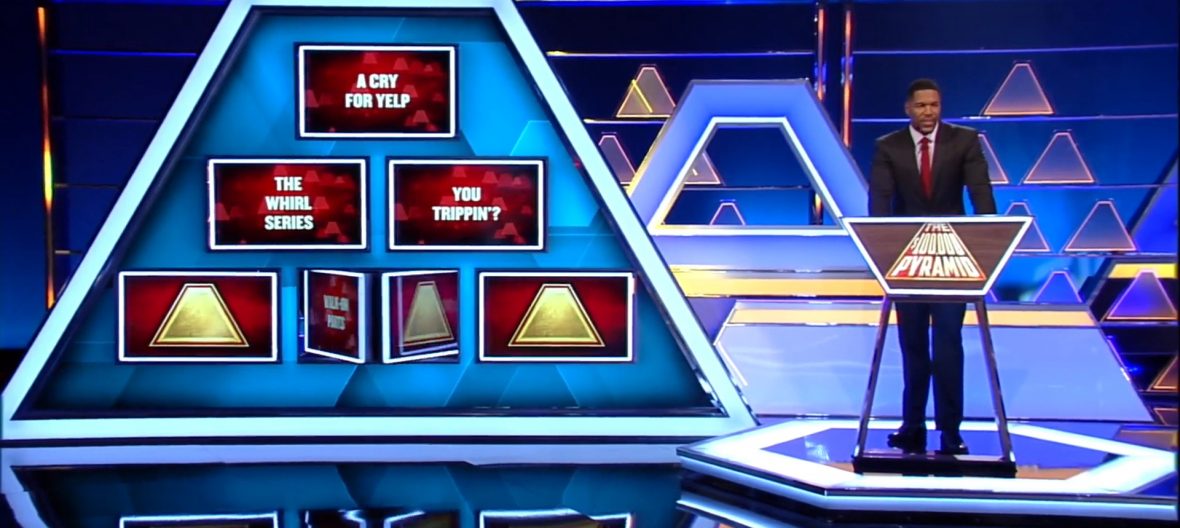 June 24, 2016
Watch: Sherri Shepherd Rocks at The $100,000 Pyramid
Take a look at gameplay footage of The $100,000 Pyramid and get a glimpse of how good Sherri Shepherd is.

Just two more days until the debut of The $100,000 Pyramid during ABC's Summer Fun and Games block (9:00PM ET). We've shown you a lot so far, so how about some actual gameplay?
When the list of celebrities was announced, we knew there were certain people who are game show fans (Rosie O'Donnell, Kathy Najimy) and veterans of recent celebrity shows (Sherri Shepherd, Weird Al, Yvette Nicole Brown) who would do extremely well. I don't know if we planned on this well, however. Our first game play preview shows off Sherri Shepherd receiving clues, trying to help her partner get to the Winner's Circle.
From the episode we reviewed, Sherri is everything you want in a Pyramid celebrity. She's quick, really good at the game, funny, entertaining, and clearly cares a ton about winning or losing. Hard to ask for more. Take a look above. What do you think?