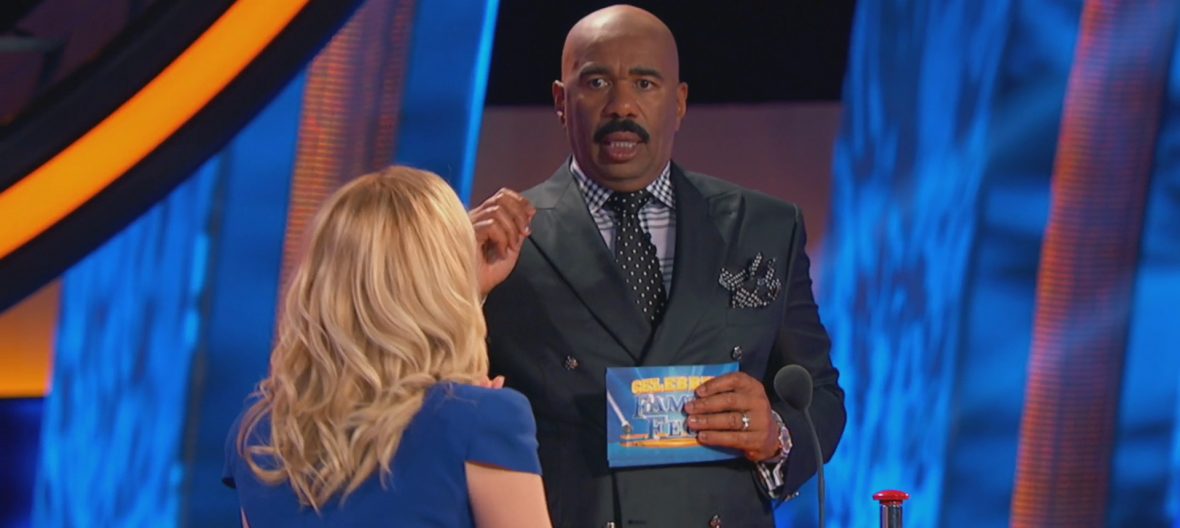 June 23, 2016
Watch: Kellie Pickler Scares Steve Harvey on Celebrity Family Feud
Beware Kellie's buzzer rage. Take a look at a preview of this weekend's Celebrity Family Feud

This weekend launches the second season of ABC's flagship game show and the headliner for Sunday Fun and Games, Celebrity Family Feud. Hosted by Steve Harvey, each episode (two games per hour) sees two teams of celebrities play the iconic game for a chance at $25,000 for charity. It was last summer's surprise hit and it looks to be just as much fun this season, so be sure to watch at 8:00PM on June 26th.
One matchup to watch out for this weekend is country music artist Kellie Pickler versus NSYNC member Lance Bass. It only took a few seconds to kick things off into high gear, as Kellie pulls a classic Feud Face off faux pas and manages to terrify Steve Harvey in the process. Take a look.
Be sure to watch Sunday Fun and Games starting June 26th, with three hours of games featuring Celebrity Family Feud, The $100,000 Pyramid, and Match Game.