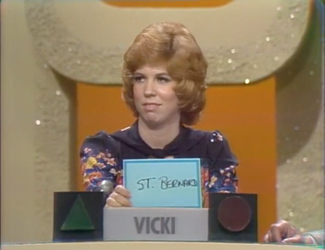 June 19, 2016
Buzzr Offers Crash Course in Match Game and Family Feud Before Revivals Launch on ABC
Buzzr will play special and new-to-network episodes of both formats leading up to ABC's Sunday Fun and Games.

Next Sunday (June 26th) starts ABC's ten-week Sunday Fun and Games block, featuring two episodes each of The $100,000 Pyramid, Match Game, and Celebrity Family Feud. To celebrate the revival of Fremantle's two show in the lineup (Match Game and Family Feud), Buzzr, Fremantle's retro game show network (click here to find it in your area), will give fans a special look at the classic formats all week leading up to the series premieres.
The network will showcase a week-long block of specially selected episodes of Family Feud and Match Game starting Monday, June 20th, at 8:00PM ET to 10:00PM ET. If you missed it the first time, the episodes will re-air 11:00PM ET to 1:00AM ET. The celebration culminates on Saturday, June 25th, with a marathon from 11:00AM ET to 7:00AM ET the following morning recapping the entire week. This leads up to the launch of ABC's Sunday Fun and Games on June 26th with Celebrity Family Feud at 8:00PM ET, The $100,000 Pyramid at 9:00PM ET, and Match Game at 10:00PM.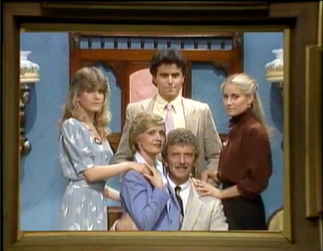 Kicking off the block are episodes of Family Feud including Richard Dawson's "TV's All Time Favorites" special with cast members from Petticoat Junction, Leave It to Beaver, The Brady Bunch, and Your Hit Parade. Later you'll be able to see Dawson's Hollywood Walk of Fame special featuring Mark Goodson, Dorothy Lamour, Caesar Romero, Betty White, and many more.
You'll also be able to see new-to-Buzzr episodes of Match Game showcasing the 1973 season, the era of the format ABC's new version mimics.