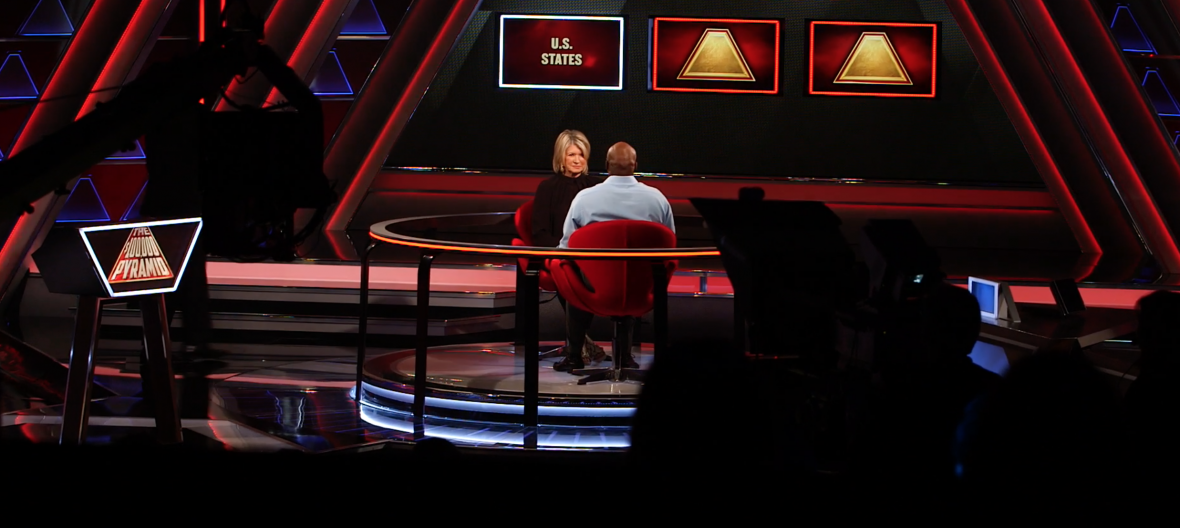 June 17, 2016
Watch: Behind the Scenes of The $100,000 Pyramid, Winner's Circle
For $100,000, here is your first subject…Go.

Just a little over a week until we get the debut of ABC's highly anticipated revival of The $100,000 Pyramid. Cory posted a glowing review, which all of us stand by, yesterday and you can read that here. In short, you won't be disappointed. The focus of the game is usually on the iconic Winner's Circle, where a contestant can win big money in just 60 seconds. Take a look above at a short preview of a Winner's Circle round featuring Martha Stewart. There are slight spoilers of course, but the result is not spoiled and it's pretty safe to watch.
What do you think? Excited?