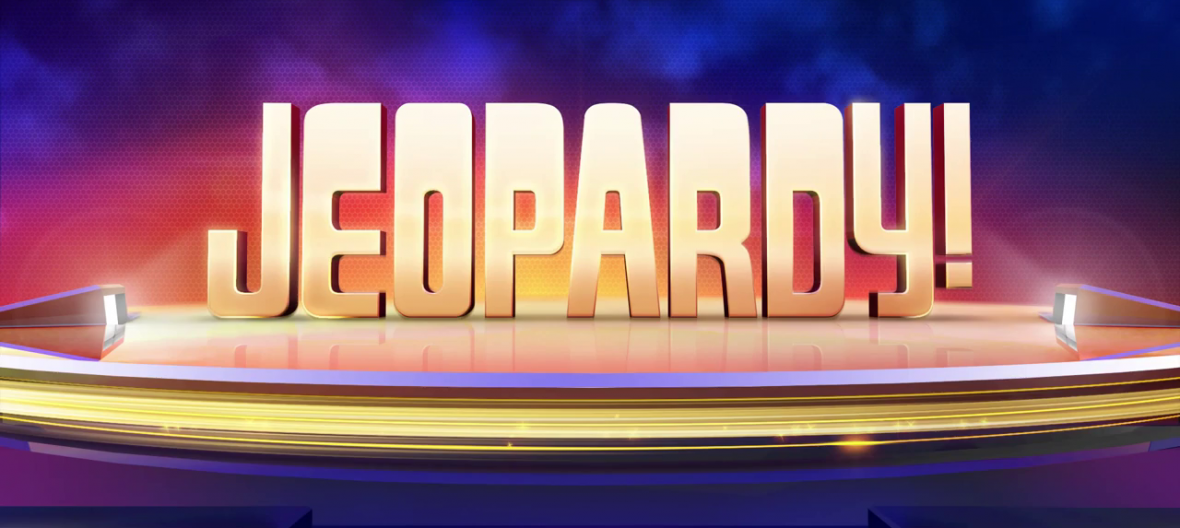 March 21, 2016
5 Things Only Jeopardy! Super Fans Know
Learn about the oddities, rarities and intricacies of the popular game of answers and questions.
For more than 50 years, Jeopardy! has been America's favorite quiz game. But only really astute Jeopardy! fans know about some of these interesting sidetones through the history of the show.
$200: Jeopardy! used to have a bonus round.
No, we're not talking about Final Jeopardy. In 1978, Art Fleming's All-New Jeopardy! was the final breath of life for the show under NBC VP of Daytime Programming Lin Bolen. The show was a little different from what we think of Jeopardy! today. After the Jeopardy! round, the player with the lowest score was eliminated, meaning only two players played Double Jeopardy!. The player with the most money after Double Jeopardy! moved on to the Super Jeopardy! round.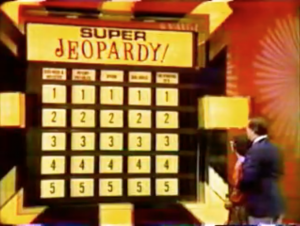 The Super Jeopardy! board was truncated to 5 categories, and players who played Super Jeopardy! had to get 5 responses in a line correct, like bingo. Each correct response was worth $100, but an incorrect response earned a strike. Three strikes, and the game would end. Getting a line of five would earn the player an extra $5,000, and a bonus $2,500 if they returned to the round in their next appearance, win or lose.
Even before Super Jeopardy!, the short-lived syndicated version of Art Fleming's Jeopardy! had a bonus board after Final Jeopardy! that had the winning contestant revealing prizes under clues. $25,000 was on offer, if the contestants found and correctly responded to the two squares that contained the big cash prize.
$400: There was once a game with 6 Daily Doubles.
Which is like, twice as many. The 2000th episode of Jeopardy!, aired on February 21st, 1972, was a grand affair. According to NBC records, Mel Brooks appeared as his character, The 2000-Year Old Man, and contestants donated their winnings to charity. In this episode, each category contained one Daily Double. Since there was such pageantry for the episode, they only played one round. This was also the first episode in which video clues used.
$600: In 1990, Jeopardy! had a special four-player format.
Saturday nights in 1990 were exciting if you liked ham-fisted attempts to craft a game show out of a somewhat-intricate board game, or if you liked watching the best Jeopardy! players playing a beast of a game of Jeopardy!. 36 of the best Jeopardy! players competed in a summer-long tournament. The first nine games were four-player quarterfinal games, which is a tight TV shot in 1990. Eliminated quarterfinal players won a $5,000 prize. The semi-finals went back to a standard 3-person game, and the winner, 1988 Tournament of Champions quarterfinalist and four day champion Bruce Seymour, banked a cool $250,000.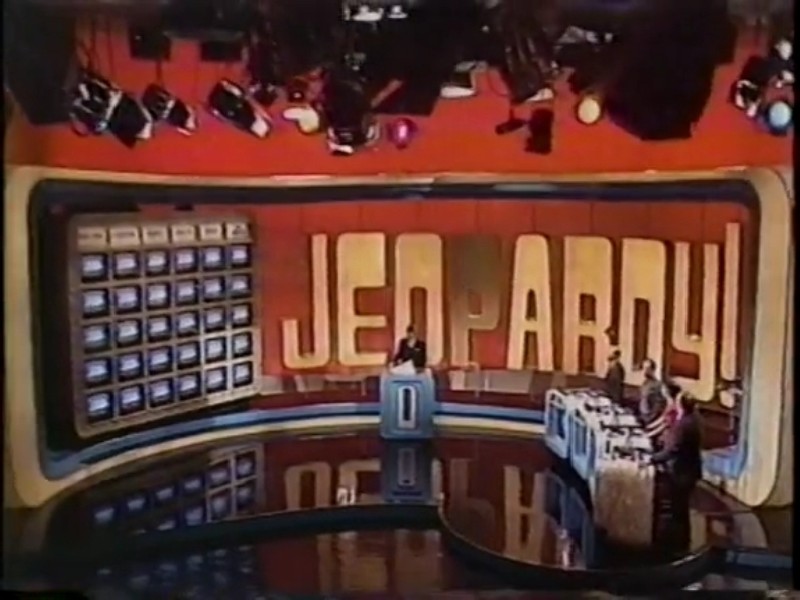 $800: There was a Triple Jeopardy!
In the Arab World, Jeopardy! aired as an hour-long show on MBC1 in 2011. How do you stretch Jeopardy! into an hour? Well, you can throw up some contestant backstory videos, which they did, but you can also play Triple Jeopardy! Values ranged from 1,200 Riyal to 6,000 Riyal with two Daily Doubles in the round. There's still a few episodes on YouTube, and it's always refreshing to see such a faithful recreation of an American show.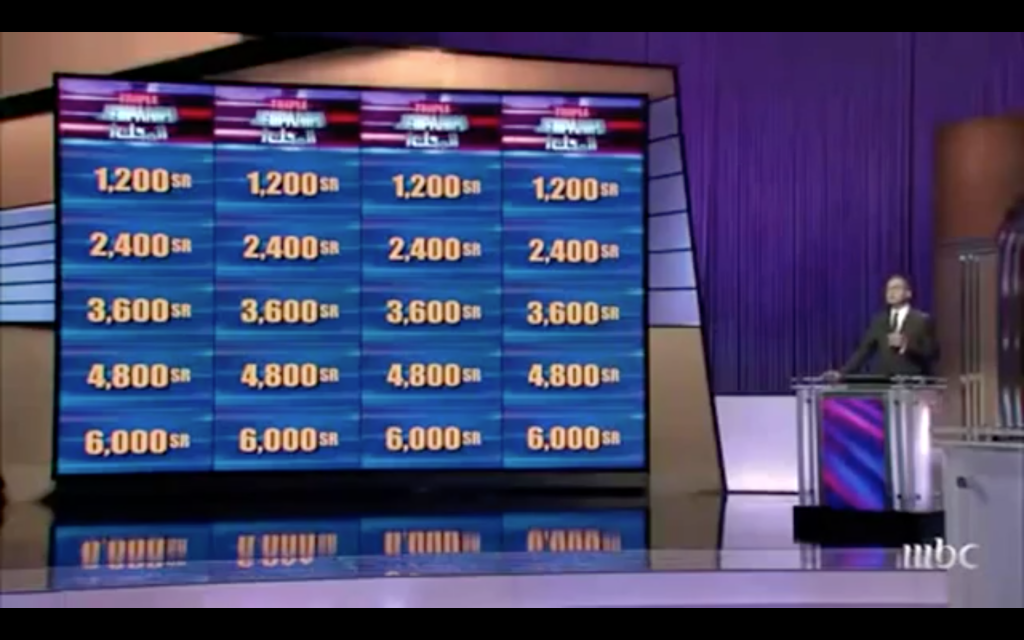 $1000: Alex Trebek appeared on Jeopardy! in the 70s… twice.
Well before Alex took the podium in 1984, Trebek got his start as an American game show host on the short-lived, rarely-seen The Wizard of Odds, on NBC. Up against Wink Martindale and Gambit on CBS, the show barely lasted a year. But in that year, according to NBC records, Trebek showed up as a guest twice on Jeopardy: March 7, 1974 and at some point in the first week of April 1974.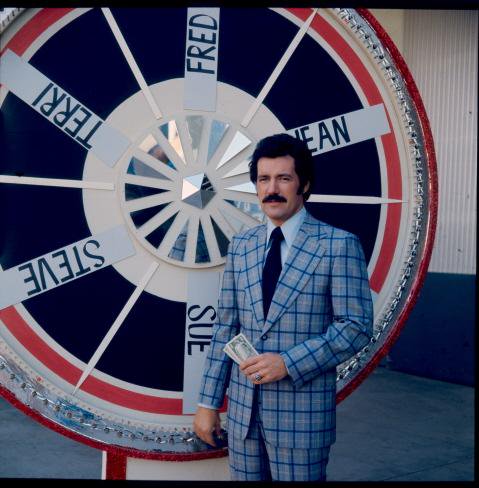 A few other interesting special guests from the records we were able to dig up: surprise guest appearances from UK presenter and future Countdown host Des O'Connor (in June of 1971) and Governor Nelson Rockefeller (January 1971, welcoming college student contestants during a special 'Back to College' show), as well as a few interesting celebrity-as-contestant episodes: critic Gene Shalit, actress/singer Phyllis Newman and funnyman Richard Klein in January 1973; actresses Abby Dalton and Amanda Blake and Twilight Zone host Rod Serling in May 1974, and game show hosts Art James, Bill Cullen and Peter Marshall for Jeopardy's 8th Anniversary in March 1972.