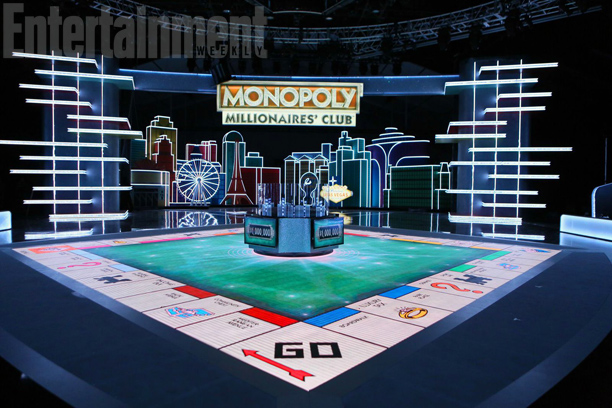 February 9, 2016
Monopoly Millionaire's Club Cancelled
The lottery show won't be renewed for a third season.
Although the show was being shopped around for a third season, Broadcasting and Cable is reporting that the lottery show will not be renewed for a third season. The show's final episode will air during the weekend of April 30.
According to B&C, the lacking allure of a scratch-off ticket lead to the show's demise. Lottery game shows live and die by the success of their associated ticket, so it's no surprise that if the scratcher isn't doing well, the show won't be able to do well. What the article doesn't mention was that for much of the country, during the first season of the show, the Monopoly Millionaire's Club ticket was originally a terminal game, like Powerball or Mega Millions. The game, however, was ridiculously complicated. The complexity of the game caused ticket sales to slump, and the show reworked its ticket component to the scratcher. In some states, the scratch-off was $5, while in other states, it was $20.
From the article: "Over the course of the show's two years on the air, the show minted more millionaires in a shorter period of time than any other game show in history."