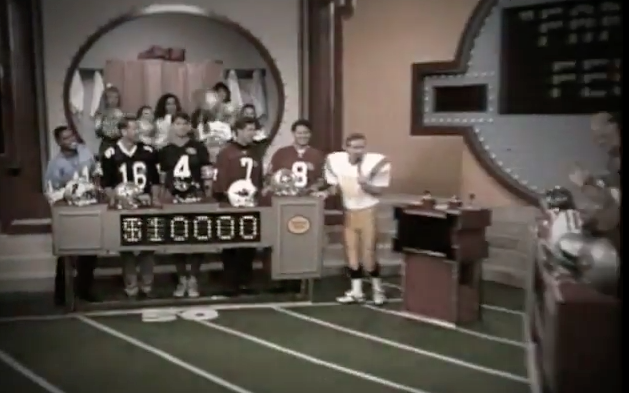 February 3, 2016
Buzzr Throws the First-Ever Buzzr Bowl on Super Bowl Sunday
Break up the never-ending program coverage of The Big Game with some classic Family Feud

Buzzr, Fremantle's new television network celebrating classic game shows, will be throwing a Super Bowl pre-game party you'll enjoy. Starting at 1:00PM ET on Super Bowl Sunday, the network will hold the first-ever Buzzr Bowl. The programming block will feature vintage episodes of Family Feud from the 1980s.
Richard Dawson and Ray Combs will preside over feuds featuring the Dallas Cowboy Cheerleaders versus the Dallas Cowboy football players. You'll also see episodes showcasing the AFC quarterbacks facing off against NFC quarterbacks.
The Buzzr Bowl will be repeated at 6:00PM ET so you'll have plenty of time to check it out. Watch a preview of the special event above. Click here to find Buzzr in your city.