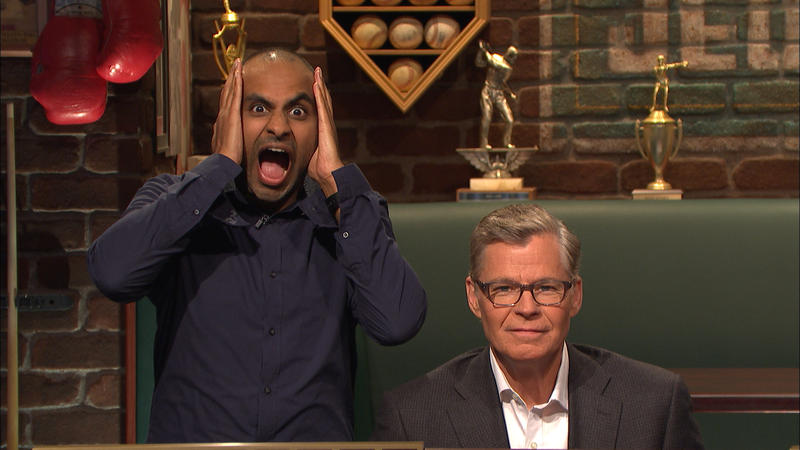 January 29, 2016
You Should Really Be Watching Vinny Varadarajan's Dominant Sports Jeopardy! Run
A Sports Jeopardy! contestant has the 4th longest win streak in the entire format's history. If you're a fan of Jeopardy! you should be tuning in.

Crackle's Sports Jeopardy! is currently in the middle of second season (click here to watch the most recent episode). It's a bit hard to keep constant track of the Dan Patrick-hosted show because it's on a streaming service that's not really on the top of our minds. For game show fans, though, the most exciting genre sights in years are coming from there. A Sports Jeopardy! contestant is poised to take on the records of the absolute best contestants the Jeopardy! franchise has ever had.
Vinny Varadarajan from Fords, NJ, as of Wednesday's episode, has won 14 consecutive matches and collected $70,000 (players compete for points and the winner gets $5,000). Vinny has been crushing the competition week-by-week. By Sports Jeopardy! standards Vinny is far and away the best they've seen. Even by actual Jeopardy! standards, though, he's in the upper echelon of all-time contestants and has the potential of becoming only second to Ken Jennings in wins. Take a look at the leaderboard.
1: Ken Jennings – 74 Wins
2: Julia Collins – 20 Wins
3: Dave Madden – 19 Wins
4: Vinny Varadarajan – 14 Wins
*5: Matt Jackson – 13 Wins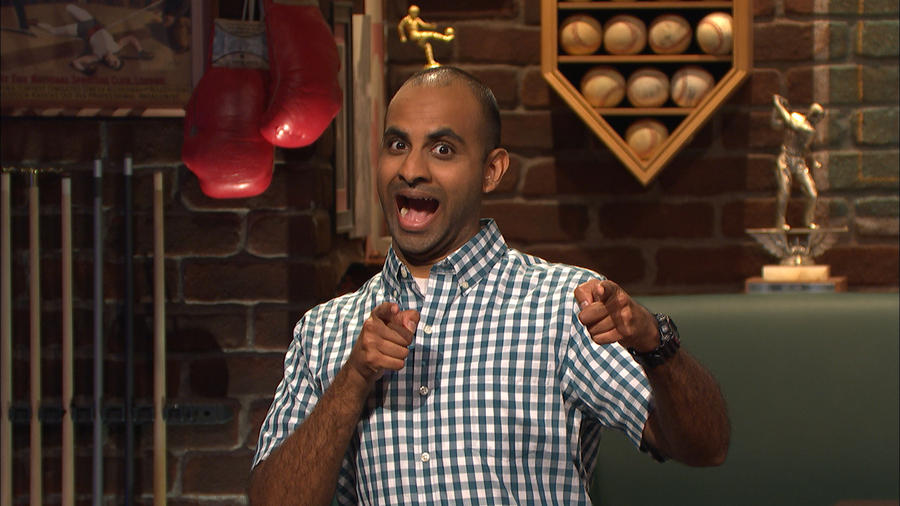 He's already cracked into the top five, surpassing Arthur Chu, arguably one of the strongest Jeopardy! players ever, by a good margin. He's 5 wins away from breaking into the top three. Money wise, obviously given the $5,000-per-win rule, Vinny would have to win 37 games in order to crack the top 10 which would be jaw-dropping. However, if we convert points to dollars (like the Mothership), he'd be at $283,618, ranked number 6 all time and only 15,000 points/dollars away from the top five. This deserves some note since Sports Jeopardy! has one less question per category and has a total (not counting Double or Final Jeopardy) of 45,000 available as opposed to the Mothership's 54,000.
Tune in this Wednesday to Sports Jeopardy! on Crackle to see if Vinny can get win number 15. He's inching closer to being in the top three of Jeopardy! wins and we're eagerly awaiting to see what happens.
Edit: Inadvertently left off Matt Jackson as number five with 13 wins. Originally had Arthur Chu at 11 wins. Apologies for the error