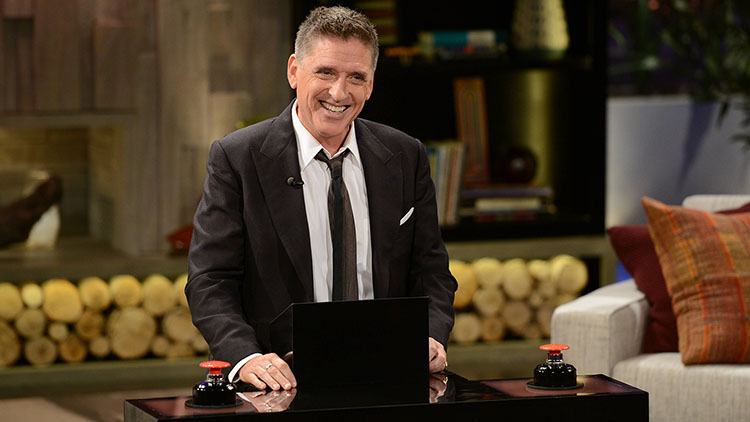 January 19, 2016
Celebrity Name Game Renewed for Third Season
It's a great day for America, everyone.

Hot off the heels of Who Wants to be a Millionaire's renewal, another syndicated game show is back. Fremantle's incredibly fun Celebrity Name Game has been picked up for a third season. Emmy Award-winning host Craig Ferguson returns for another year, along with executive producers Courteney Cox and David Arquette. The series was renewed following pickups from Tribune Broadcasting and the Sinclair Broadcast Group.
Jennifer Mullin of FremantleMedia North America, said, "Celebrity Name Game has been a fantastic addition to our game show programming at FremantleMedia. We knew from the outset that this format had something special and seeing Craig win the Emmy for season one only reaffirmed our beliefs. Now halfway through season two, CNG has hit its stride, showing continuous growth, an engaged fan base and clearly has the potential to entertain audiences for quite some time."
Celebrity Name Game saw a strong November sweeps period and has achieved 40% growth in the 88 markets where it remained in the same time slot, year-to-date.
Congratulations to everyone involved. Celebrity Name Game is by far the most relentlessly and consistently fun and enjoyable game show on US television right now, and we couldn't be happier to see it back.
H/T TVNewscheck