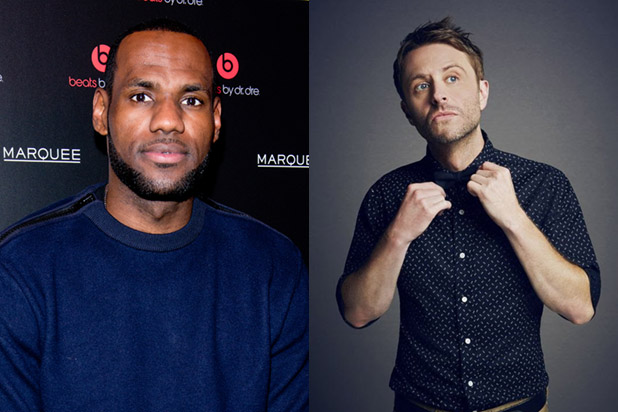 December 14, 2015
More Info on The Wall
Get ready for four-story Plinko.
We have some brief updates on NBC's upcoming game show The Wall. Back in October, it was announced that @midnight host and king of the nerds Chris Hardwick will be fronting the show, with NBA star and current Cleveland Cavallers player LeBron James being the executive producer. Here's what we know.
There will be more than $12 million up for grabs every night, and up to $3 million on a single drop. The wall where the balls will cascade down is four-stories tall. The rules are pretty straightforward. Teams will answer questions with correct answers dropping green balls down the wall to add the value of the slot it lands in to the team's winning total, while a wrong answer drops a red ball, and thus deducting from the total.
There is one added twist. Later on in the game, the team will be split up. One player will be sent to an isolation room behind the wall. From there on, players must continue the game without communication. Kind of reminds you of Set For Life doesn't it?
That's all we know for now. It's good to see another quiz show coming to our television sets, especially with the return of 500 Questions. No air date has been announced for The Wall.