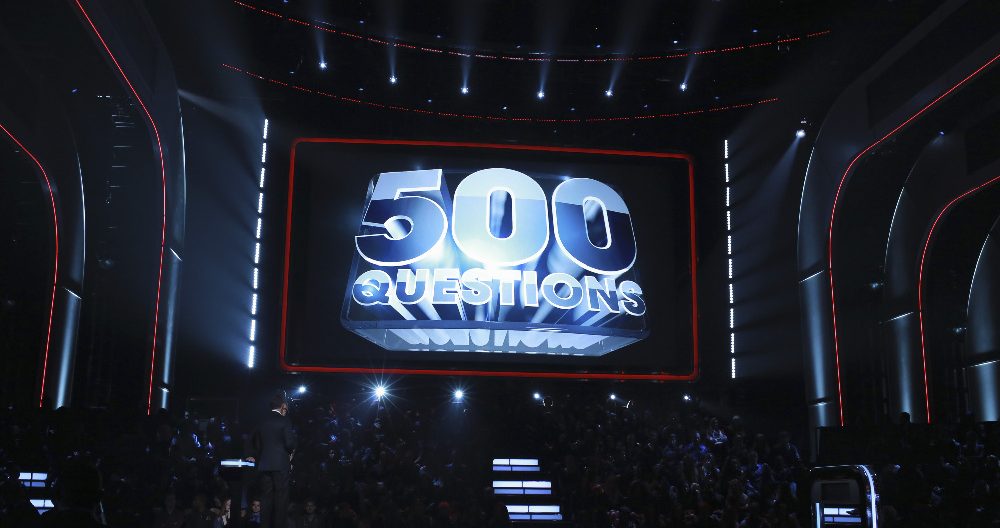 October 1, 2015
ABC Renews 500 Questions for Second Series
The endurance-based quiz show will return for a new series in 2016.

Great news for quiz show fans: 500 Questions is coming back. ABC has renewed the Richard Quest-hosted for a new season of episodes. The newest batch will debut in 2016. The first season aired as a seven night event in May and scored pretty consistent and decent ratings for a quiz show, let alone a summer quiz show. The series scored the best Thursday time period rating for ABC in two years.
500 Questions sees contestants play ten rounds of 50 questions. Each round has ten categories of five questions. The contestant scores $1,000 for each question correct. The only thing to worry about is three wrong answers in a row. If that happens, you are out and a challenger takes your place.
"When we created 500 Questions, our hope was to bring the event game show back to primetime," said producer Mike Darnell. "Thanks to ABC, we had a great summer run and achieved that goal. We are excited that the show is coming back for a second season."
We don't get tough quiz shows in primetime often and, despite some flaws, it was a consistent, tough quiz that captured our attention. We're really looking forward to the new series and can't wait to see what they come up with.