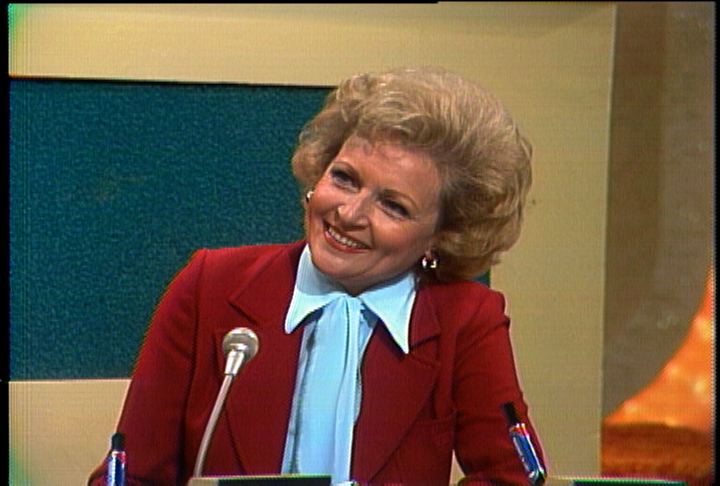 December 8, 2015
Buzzr Dreams of a Betty White Christmas Starting December 14th
The first lady of game shows will be featured for two weeks of Christmas fun.

Buzzr, Fremantle's new game show network specializing in classic game shows, will be making sure you have a White Christmas this year…a Betty White Christmas, that is. Buzzr has announced a special two week block of shows counting down to Christmas featuring game show icon Betty White.
Starting December 14th and running for 12 days, Buzzr will air game show episodes featuring appearances by Betty White from 8:00PM ET to 11:00PM ET, culminating in A Betty White Christmas 24-hour marathon on Friday, December 25th.
Buzzr will feature such shows as Match Game, Super Password, TattleTales, Body Language, and To Tell The Truth, showcasing White's quick whit and legendary game playing ability. Don't forget that Betty isn't done with the genre, either. She'll be appearing on ABC's upcoming revival of the classic panel game To Tell The Truth hosted by Anthony Anderson.
Viewers also have a chance to get involved in the Christmas fun. Each day viewers can win special Buzzr prizes by submitting themed codes that will appear in episodes. Visit the network's website for more info.
"To many of us, Betty White is thought of as the greatest game show guest star ever," said Mark Deetjen, vice president of programming, BUZZR. "Her appearances through the years have been such a gift to us all. BUZZR is happy to celebrate Betty and her amazing contributions to this genre of television with our viewers this holiday season."