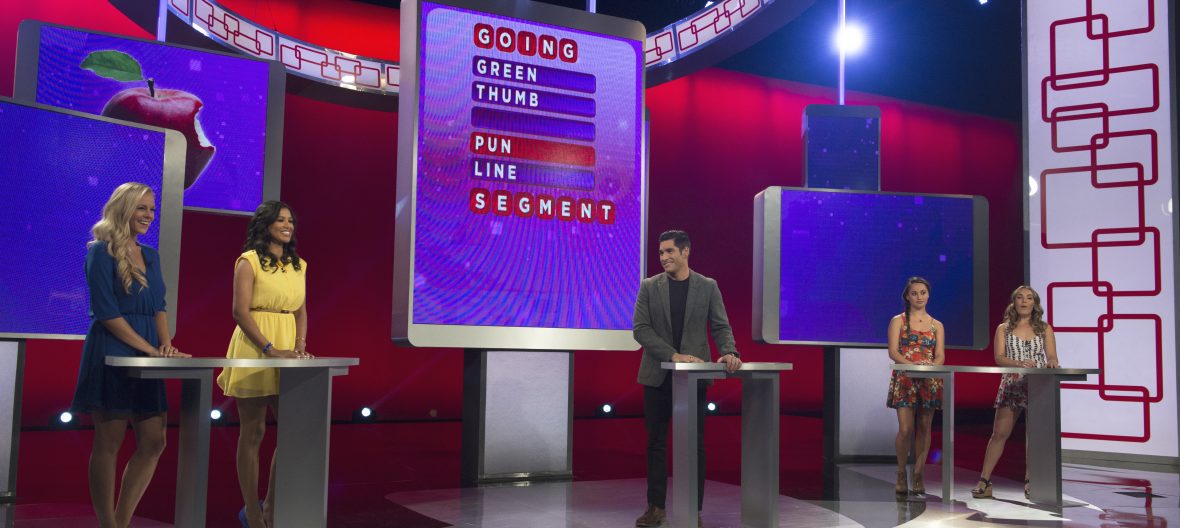 September 30, 2015
Syndicated Game Rumors for 2016 Include Chain Reaction, Monopoly, and More
Three classic format revivals are also being floated around for a potential 2016 syndicated run.

The 2015 syndicated season is just starting and already the 2016 rumors and flying. No new games launched this Fall…the last was Monopoly Millionaires' Club earlier in the year. With Millionaire running on fumes currently (the season premiere week clocked in a series low 1.2) and Celebrity Name Game hurting due to time slot changes (last rating was a 1.0, one week before the new season), there may be some open slots for the genre. TVNewscheck reports on a few shows being thrown around.
Sony Pictures Television is rumored to be looking to bring Chain Reaction into syndication. A revival is currently on the air in GSN. However, GSN seems to be running away from studio shows recently, save for the younger skewing Idiotest. Both Chain Reaction and The Chase are iffy, at best, to return. Chain Reaction has always been a solid performer for the network and sources are saying Sony could be interested in taking it national. There's no formal plans yet, though.
Currently airing once a week, Monopoly Millionaires' Club, is considering a weekday run as well. Scientific Games, the producers and distributors, haven't firmly decided yet. Monopoly has been a pretty solid performer on weekends but they haven't decided just yet.
Three classic formats are also rumored to be revived. We've already heard of the Love Connection revival starring Loni Love, but Warner Brothers says the show is on the backburner for now while the company focuses on talk show Ice & Coco. Two other formats are Make Me Laugh, which last aired on Comedy Central in 1998, and He Said, She Said. Many of you may not know it under that title, but you'd know it under its revamped and revive title of TattleTales which aired in 1974 and currently airs on Buzzr.
H/T TVNewsCheck