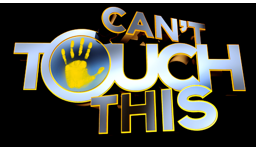 September 25, 2015
Fox Pilots BBC1 Format Can't Touch This
The British format will hit a BBC1 primetime Saturday night time slot in 2016.

US network Fox is getting back into the game show genre with the new format Can't Touch This. The game, from Sony Pictures Television and former Wild Rover executives Kieran Doherty and Matthew Worthy (the group behind the great BBC lottery quiz show Secret Fortune) has been picked up for a pilot by the network. Coming in 2016 to BBC1, the series is hosted by Zoe Ball and Ashley Banjo, and is narrated by Sue Perkins.
Can't Touch This sees contestants run through a large obstacle course to win prizes suspended above them. The ultimate winners will then climb a high platform and jump off, trying to touch a car on the way down in order to win it.
"When we set up, we looked at the gaps in the market and it seemed like everyone wanted physical action so that's where we put our development," said Kieran Doherty. "The show can play anywhere."
Can't Touch This was picked up for ten episodes by BBC1 in March.
H/T Broadcast