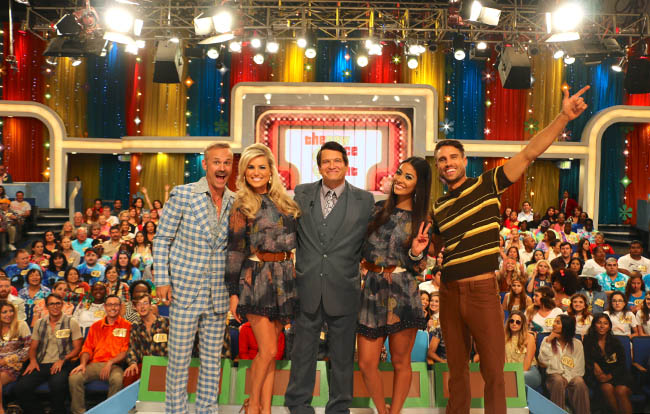 September 24, 2015
First Look at the New Price is Right Game
Take a look at The Price is Right's newest game, Vend-O-Price.

All week The Price is Right is celebrating the five decades of the show, from the 70s to today. They've done a beyond-outstanding job producing the shows. From small touches hardcore fans would notice (anyone else notice the retro-looking Contestant's Row screens?) to the classic music to the games, it's been a week to remember.
People Magazine has a nice photo gallery of the show from the start to today. There's some beautiful photography, but most interesting for our readers is later in the slideshow. Here's your first look at the show's newest game, Vend-O-Price.
What do you think? We don't know the rules yet but any guesses given on what you can see so far?
H/T People Magazine