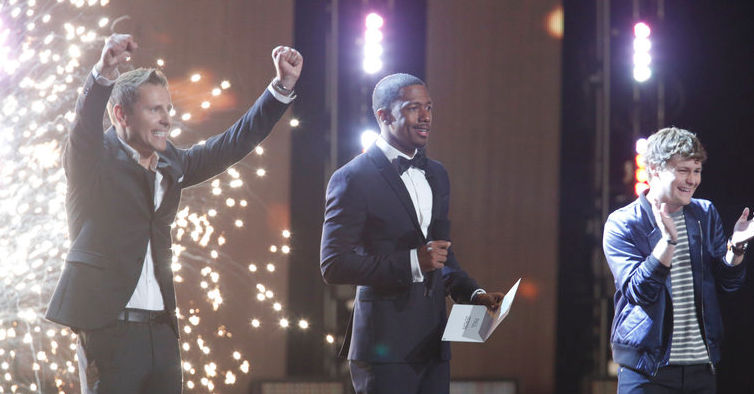 September 17, 2015
Paul Zerdin Wins America's Got Talent
It was down to a ventriloquist and a comedian.
Ventriloquist Paul Zerdin took home the $1,000,000 prize last night, and now has a headlining show in Las Vegas next month. He edged out runner-up Drew Lynch by just 1% in the votes. Here was the official Top 5 results:
Paul Zerdin
Drew Lynch
Oz Pearlman
The Professional Regurgitator
The CraigLewis Band
Throughout his run, Zerdin brought ventriloquism to a different level each time. introducing new characters and new techniques. On last night's finale, all the finalists performed with celebrity guests, which included Penn & Teller, Jeff Ross and Rachel Platten, to name a few. Zerdin had the opportunity to perform with Season 2 winner, Terry Fator. There was something magical watching these two perform on the same stage, and maybe we'll see them together again one day.
The other big story for Season 10 of AGT is that this was Howard Stern's final season as a judge. He talked about his decision on his radio show, stating that his work schedule has become very busy. Stern's arrival to ATG four years ago ushered in a new audience, a new feel, and higher ratings. Stern said he wanted to be a fair, honest judge who told the truth. Most viewers believe he stuck to that mantra. Stern had a touching tribute to show, reflecting on his tenure with AGT.
https://www.youtube.com/watch?v=CJ_T8e5FGc0
With Stern's exit, the fourth seat needs to be filled. There have been talks that Executive Producer Simon Cowell will take the reigns, but nothing has been signed yet.
AGT is starting up auditions for Season 11, so if you have what it takes to win over America and take home $1,000,000, give it a shot.