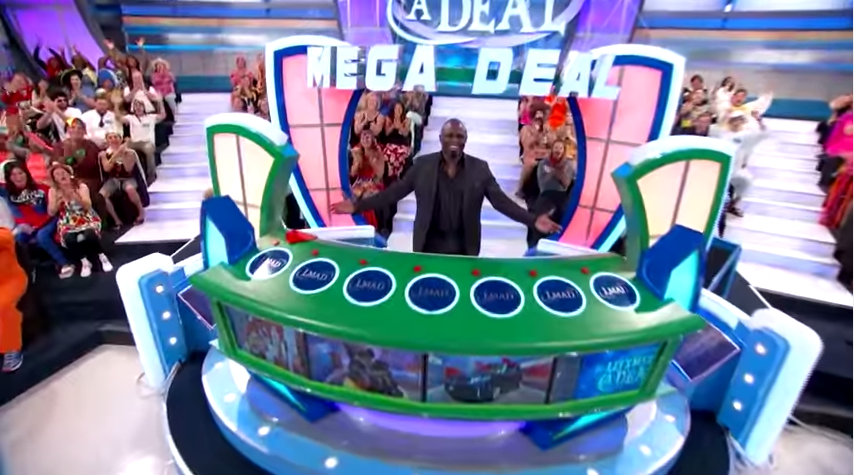 September 16, 2015
The Price is Right and Let's Make A Deal Tease New Features for Season Debut
Get ready for a week full of surprises with new games, a Decades week, plus the all-new Mega Deal.

CBS's daytime game show block is back. On Monday, September 21st, both The Price is Right and Let's Make A Deal will launch their 44th and 7th seasons, respectively. As always each show promises a fun and exciting debut. However, the games are going out of their way for a memorable start to their seasons, offering more cash and prizes than ever.
Drew Carey returns with a new season of The Price is Right this coming Monday. Instantly you'll notice a few cosmetic changes like a new home base and turntable area. Price will celebrates its five decades on CBS with a special "Decades" week. Each day will feature a new decade, from the 70s to the present. Those decades will feature the cast in decade-appropriate clothing and the set decorated and colored to look like Price did back then. They'll also be debuting a brand new game, Vend-O-Price, this week so be sure to check it out.
https://www.youtube.com/watch?v=HoWflNcLWvs
Let's Make A Deal will kick off its seventh season with a chance to win more cash and prizes than ever before. The Wayne Brady-hosted game has had the Super Deal…now it gets the Mega Deal. The Big Deal winner of the day gets a chance to play the Mega Deal where he or she could walk away with every prize seen on the show that day. If it isn't won, the odds of winning the Mega Deal increase the next day. Over $100,000 is up for grabs each day. One lucky audience member will also get to play a $2,000 Quickie Deal to celebrate being the number one game show on Twitter.
https://www.youtube.com/watch?v=Aa1CgTAuzrs
Excited for the shows to come back?