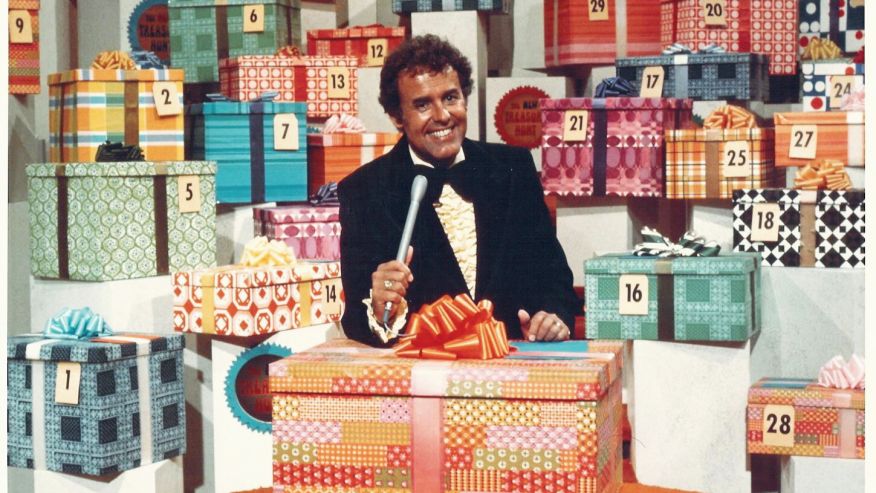 September 15, 2015
Electus and Barracuda Productions Acquire Rights to Treasure Hunt Reboot
The classic game show is trying to make it back to television for the first time in 30 years.

Before there was Deal or No Deal, there was Treasure Hunt. The series saw contestants select boxes lined up in the studio and win what's inside. It was last seen in 1982, but Electus and Barracuda Productions are going to try to bring it back for the first time in decades.
Barry Poznick, who has finished production on ABC's revival of To Tell The Truth is producing the reboot of Treasure Hunt along with partners Wink Martdinale and John Ricci, Jr.. The series stays faithful to the classic version, with contestants choosing from 30 treasure chests, hoping to win big. However, each chest contains comedic distractions that create laughter and heighten the tension at each decision point.
"Treasure Hunt combines the laughter and lunacy of The Gong Show, with the decision making and risk taking of Deal or No Deal," said Poznick. "There's been a growing appetite for the classic game shows we grew up with, and we're excited to bring Treasure Hunt to a new generation of fans."
Barracuda Television Productions will produce the unscripted series in conjunction with Electus. Barry Poznick and Chris Grant of Electus will serve as Executive Producers.