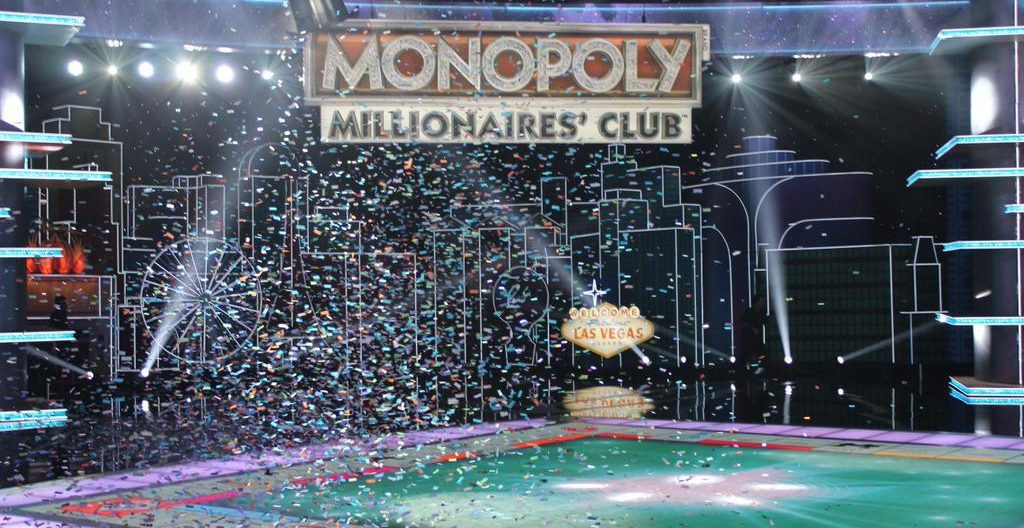 September 12, 2015
New Season of Monopoly Millionaires' Club Debuts Tonight
The richest game show on television is back and ready to make more millionaires.

Monopoly Millionaires' Club added two members to its club last season. Tonight they begin their quest to add a third. The newest season of the syndicated lottery game show begins tonight. Visit the show's website for day and time, or check your local listings. Host Billy Gardell and local game host Todd Newton both return.
Each half hour episode of Monopoly Millionaires' Club sees contestants pulled from the audience playing a Monopoly-themed game to win up to $100,000. Whatever a contestant wins is split between that person and his or her audience section. At the end of each show one person will gamble what they have already won to race around the famous Monopoly board one more time in five rolls. If the player can pass GO, the player and his or her audience center split $200,000. However, if the player can land exactly on GO, that person alone wins $1,000,000 and the audience section will split an audience jackpot of at least $200,000.
"The enthusiasm that our stations and audience showed for the first season of Monopoly Millionaires' Club was overwhelming," said Steve Saferin, President of Properties Group and Chief Creative Officer for Scientific Games. "We are building on that success to bring more energy, more fun and massive cash prizes to the second season of this groundbreaking show."
It's arguably the best lottery game show America has seen so I hope you watch this weekend and support a very fun show.