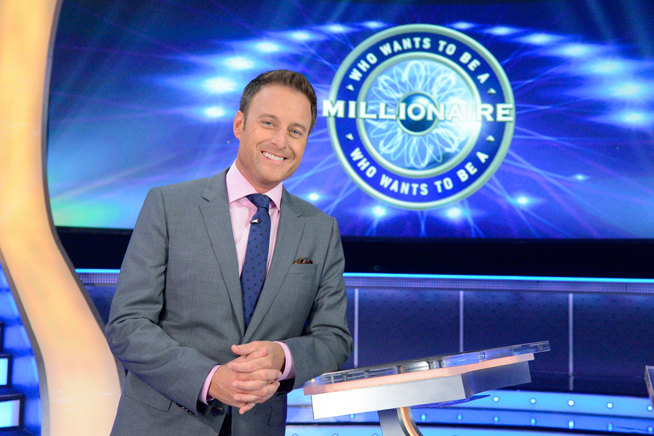 August 28, 2015
Watch: First Look at Millionaire with Chris Harrison
The suspense, the classic play, and the incredibly dark set are back.

In just a few weeks, the new season of Who Wants to be a Millionaire with host Chris Harrison launches. On September 14th viewers can expect to see many changes beyond the host. The classic format, with escalating money values and question difficulty, returns, as well as the 50:50 Lifeline.
Want to preview what you'll be seeing come mid-September? Take a look above at your first promo for Millionaire. It's definitely got a different vibe this year. They're stressing the drama, tension, and return of what made the show the phenomenon it became. From our nerdy viewpoint it also looks like the set gets awfully dark on the bigger money levels, mimicking the set blackouts from the previous seasons. We've missed those the last few years.
Excited for the new season?